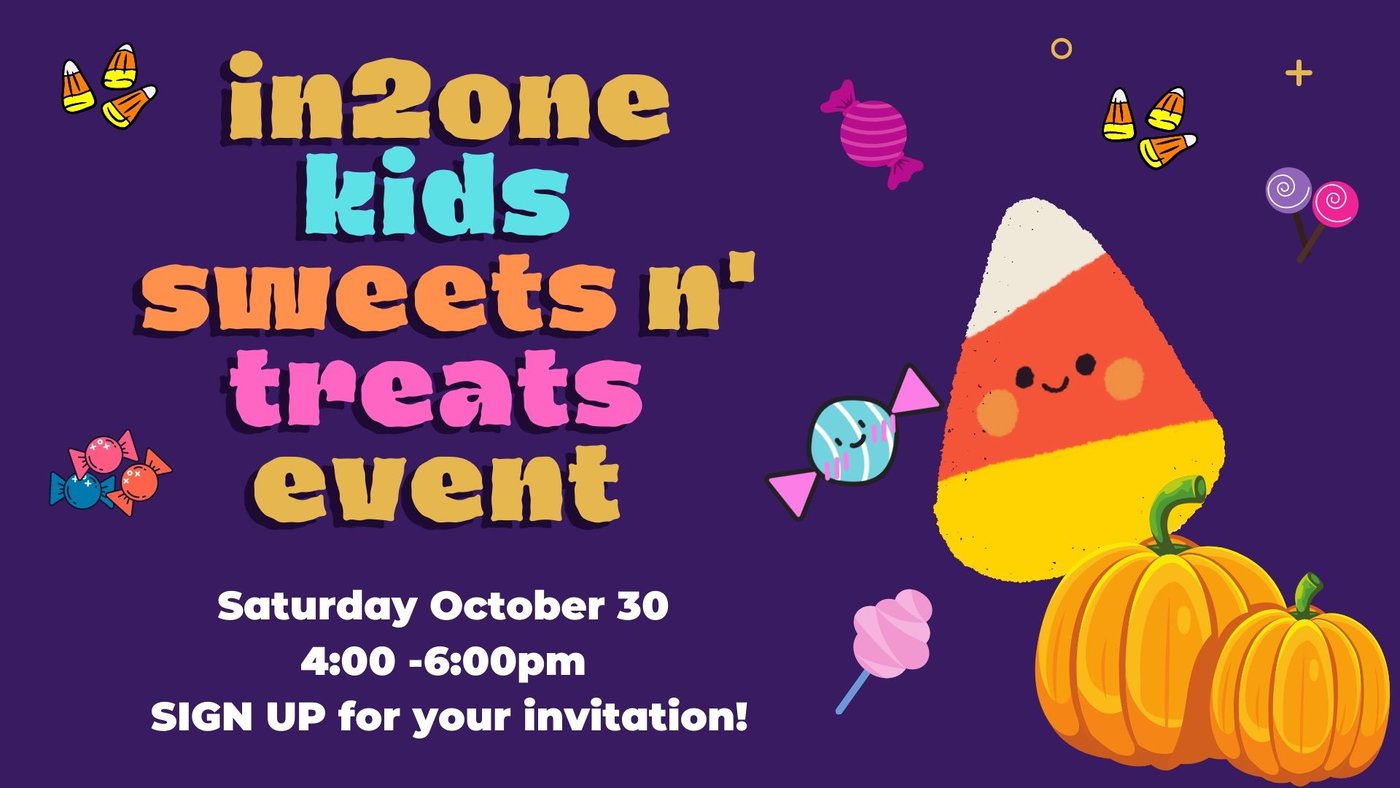 Sweets N' Treats - LIVE EVENT
Saturday, October 30 - 4:00 - 6:00pm
Location: in2one Community Church - 6273 Main St., Stouffville
ORANGE YOU GLAD IT'S OCTOBER??? The fall weather has us inspired to get together for all kinds SWEET treats, games and a whole lot of fun so come and join us at our in2one kids church SWEETS N' TREATS event!
Come dressed in your best costume for in2one costume contest and YES there will be prizes for 1st, 2nd and 3rd place!
Be ready for a lot of fun, laughter and some yummy treats and good eats!
We'll decorate cookies, have popcorn with custom made seasonings as well as a scavenger hunt & pumpkin party. It's going to be SO MUCH FUN!!!
So sign up right away and let us know you'll be coming! And be ready to PAAARRRRTTTY!
Join us on Saturday, October 30 for a fun filled event for all ages!