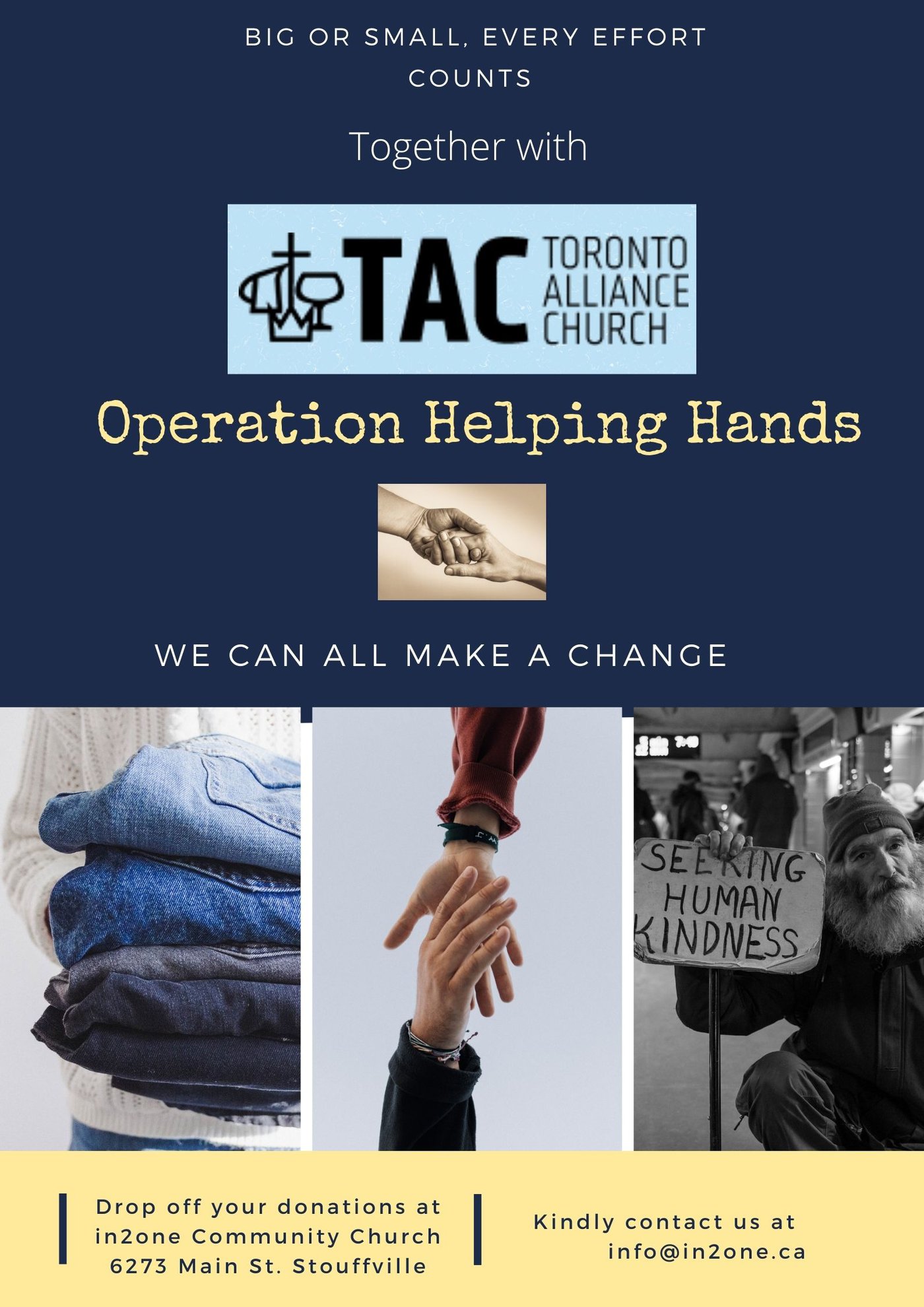 Operation Helping Hands
Our newest mission for the month of October - Clothing Drive
We are partnering with Toronto Alliance Church and their outreach ministry to those in need in the downtown Toronto Area.
While services for people who are experiencing financial difficulty, loss of jobs or even places to live have been limited, and in some cases even shut down, the needs are just as prevalent.
We can do something to help our brothers and sisters in need, and a simple way to start is with our newest mission that we are calling Operation Helping Hands.
In the first part of this mission, we will be collecting clothing and toiletry items on behalf of Toronto Alliance Church or (T.A.C). They have given us a very specific list of items that we can collect that will help tremendously with their outreach ministry.
We would love for you to be on mission with us in this way. So if you are able, take a look at the list below to see if there are any new or gently used items that you could donate.
Donation collection will happen in the basement of our church on Main Street..
Please ensure that gently used clothing items are clean, laundered and in good condition, and meet the specific criteria below.
We are accepting all sizes but especially, large and extra large
We are so thankful for your kindness and generosity.
Donations will be accepted any Sunday morning from 8:00am - 12:00pm. For weekday drop offs please contact us first at [email protected] for a drop off time slot.