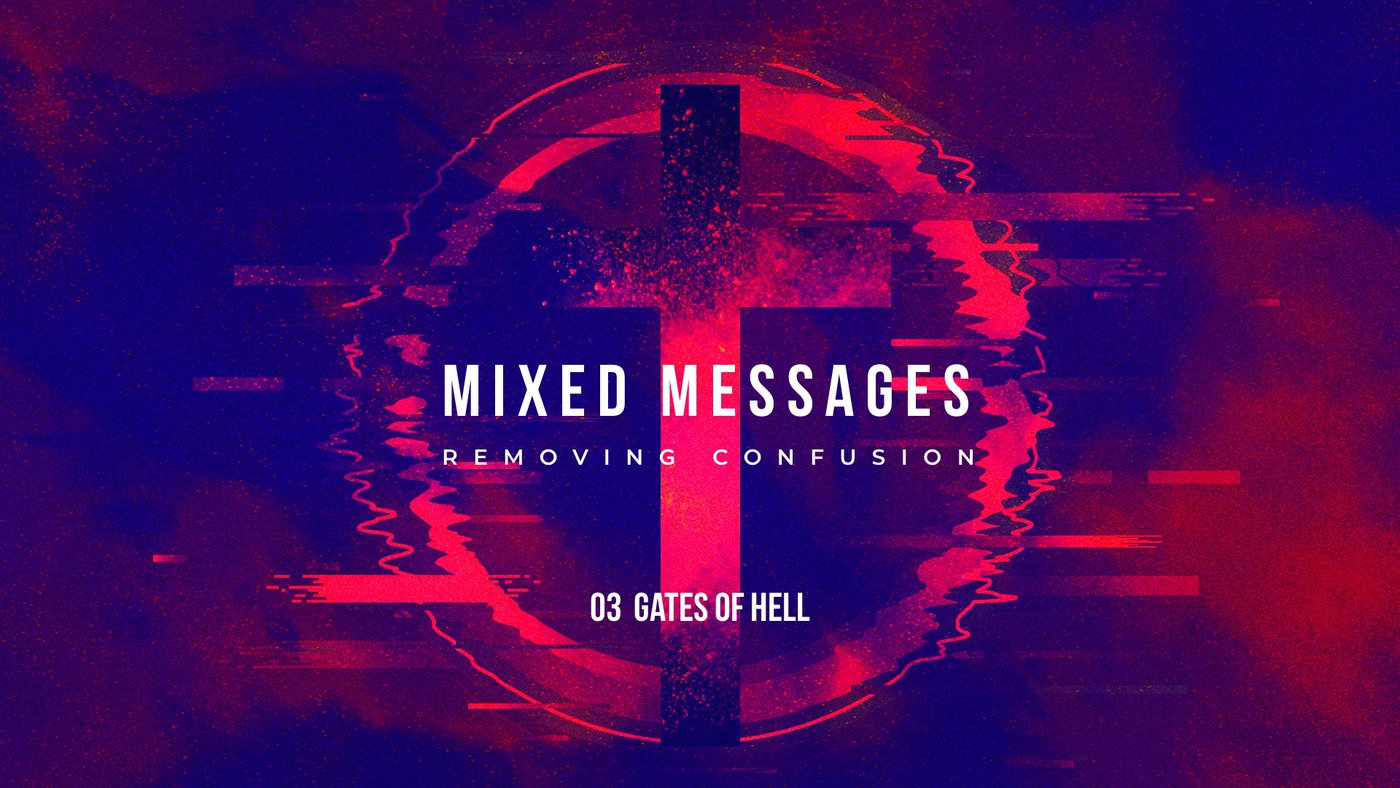 MIXED MESSAGES I 03 Gates Of Hell
THE BIG QUESTION
Who Do You Say I Am?
13 When Jesus came to the region of Caesarea Philippi, he asked his disciples, "Who do people say the Son of Man is?"
14 They replied, "Some say John the Baptist; others say Elijah; and still others, Jeremiah or one of the prophets." 15 "But what about you?" he asked. "Who do you say I am?" 16 Simon Peter answered, "You are the Messiah, the Son of the living God."
-Matthew 16:13-16
MESSIAH, BUT WHAT KIND?
40 Andrew, Simon Peter's brother, was one of the two who heard what John had said and who had followed Jesus. 41 The first thing Andrew did was to find his brother Simon and tell him, "We have found the Messiah" (that is, the Christ).
-John 1:40-41
7 Of the greatness of his government and peace there will be no end. He will reign on David's throne and over his kingdom, establishing and upholding it with justice and righteousness from that time on and forever. The zeal of the Lord Almighty will accomplish this.
-Isaiah 9:7
17 Jesus replied, "Blessed are you, Simon son of Jonah, for this was not revealed to you by flesh and blood, but by my Father in heaven. 18 And I tell you that you are Peter, and on this rock I will build my church, and the gates of Hades will not overcome it.
-Matthew 16:17-18
THE ROCK
GATES OF HELL
Gates, What Do They Do?
19 Before long, the world will not see me anymore, but you will see me. Because I live, you also will live.
-John 14:9