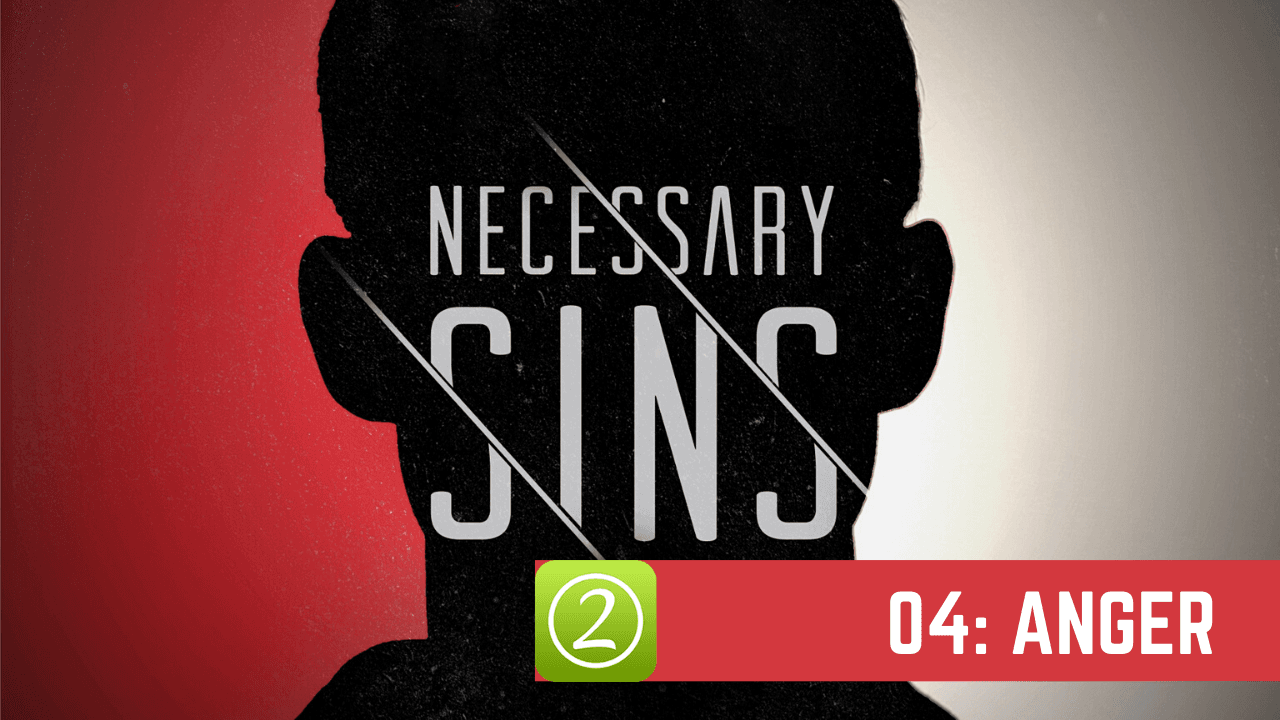 NECESSARY SINS 04: Anger
23 Search me, O God, and know my heart; test me and know my anxious thoughts. 24 Point out anything in me that offends you, and lead me along the path of everlasting life.
- Psalm 139:23-24 NLT
"In your anger do not sin": Do not let the sun go down while you are still angry, 27 and do not give the devil a foothold.
-Ephesians 4:26-27
Then the Lord said to Cain, "Why are you angry? Why is your face downcast? 7 If you do what is right, will you not be accepted? But if you do not do what is right, sin is crouching at your door; it desires to have you, but you must rule over it.
-Genesis 4:6-7
WRONG WAYS WE HANDLE ANGER
SPEWERS EXPRESS Their Anger
Fools vent their anger, but the wise quietly hold it back.
-Proverbs 29:11 NLT
A quick-tempered person does foolish things…
-Proverbs 14:17
STEWERS SUPPRESS Their Anger
When I kept silent, my bones wasted away through my groaning all day long.
-Psalm 32:3
The older brother became angry and refused to go in…
-Luke 15:28
WHAT DO WE DO WITH OUR ANGER
Sinful Anger: PUT It Out
Starting a quarrel is like breaching a dam; so drop the matter before a dispute breaks out.
-Proverbs 17:14
…Everyone should be quick to listen, slow to speak and slow to become angry, 20 because human anger does not produce the righteousness that God desires.
-James 1:19-20
Sanctified Anger: FAN The Flame
[Jesus] looked around at them in anger and, deeply distressed at their stubborn hearts, said to the man, "Stretch out your hand." He stretched it out, and his hand was completely restored.
-Mark 3:5
3 For though we live in the world, we do not wage war as the world does.4 The weapons we fight with are not the weapons of the world. On the contrary, they have divine power to demolish strongholds. 5 We demolish arguments and every pretension that sets itself up against the knowledge of God, and we take captive every thought to make it obedient to Christ.
-2 Corinthians 10:3-5