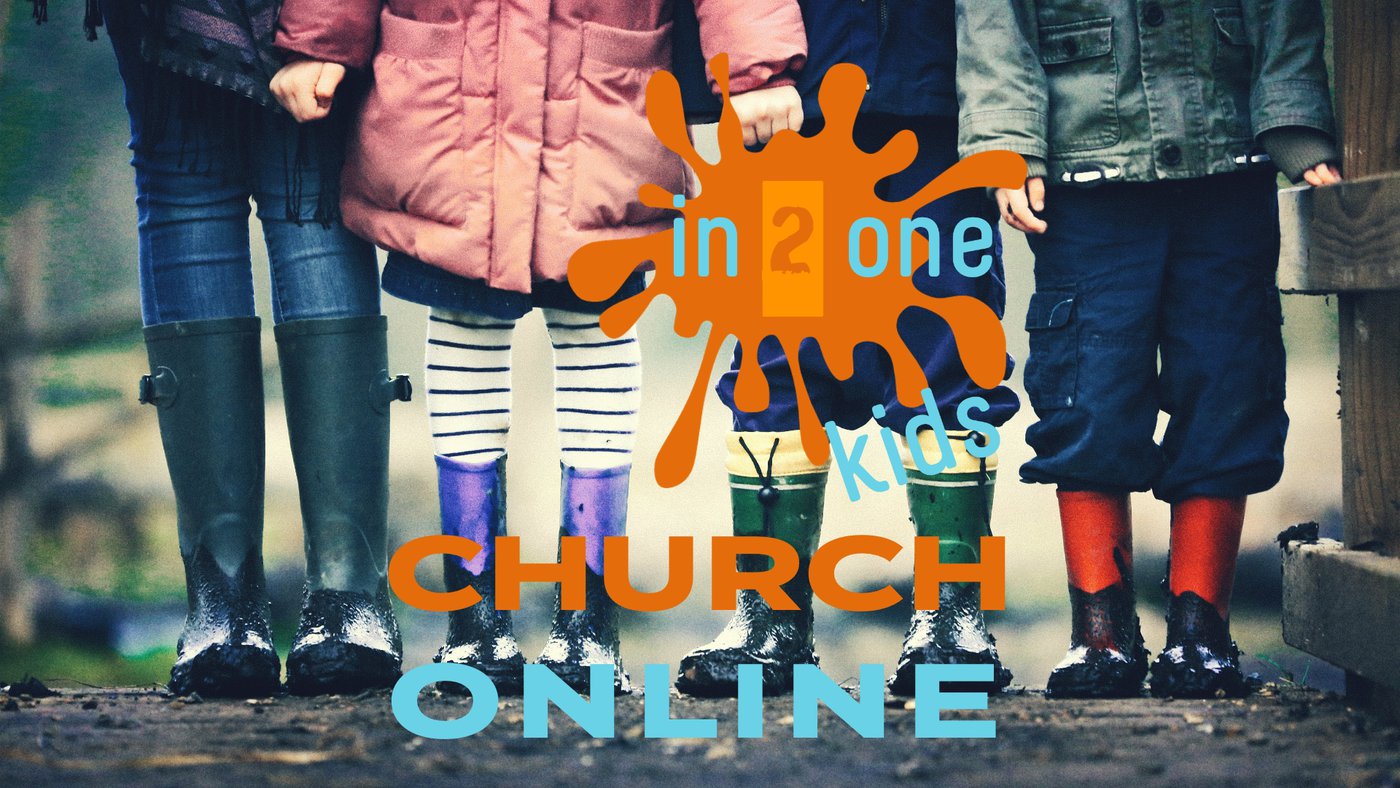 Kids matter to God and to us at in2one! We want to take every opportunity to encourage them to join with us on our journey - our roadtrip - in earnest pursuit of Jesus.
We want to give our kids the chance to learn about Jesus and all that He has done for us, in a fun and age - appropriate way. Our goal is to partner with parents in teaching their kids about the great love of our Saviour.
Learning about Jesus doesn't just have to happen on Sunday (or just at church) so this page is full of resources for parents and kids to do just that! Have fun learning about our awesome God anytime!
Find memory verses, crafts, activity pages, videos and more - all right here!
14 Jesus said, "Let the little children come to me, and do not hinder them, for the kingdom of heaven belongs to such as these." 15 When he had placed his hands on them, he went on from there.
-Matthew 19 : 14 - 14 (NIV)-
Sunday school right in your own house!
Videos, printable activities, sing-a-long videos and movies for kids of all ages!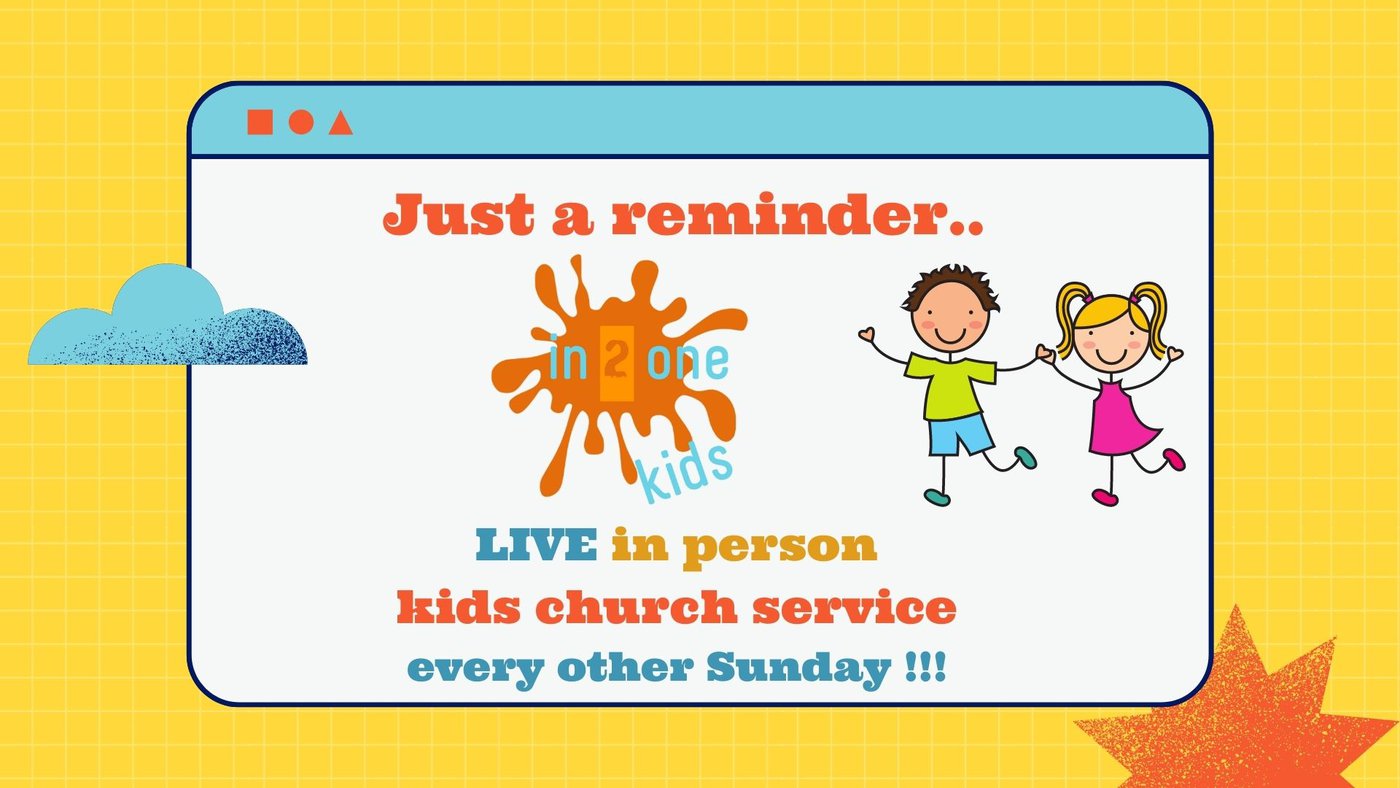 October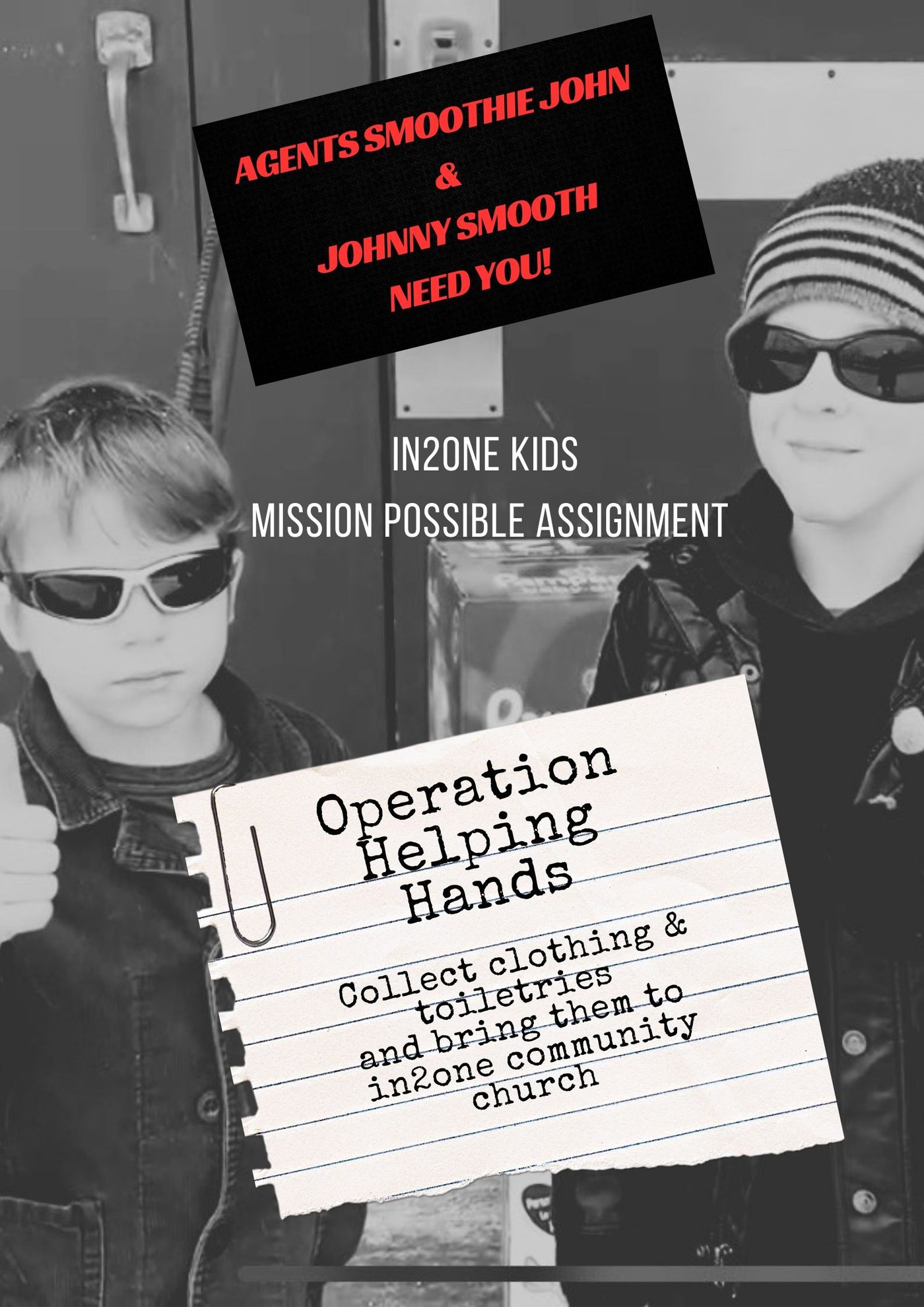 For the month of October we are sending all in2one kids on a MISSION POSSIBLE assignment!
We want all of of our in2one field agents - to go "on mission" in our community. This month we'll be focusing on helping out with Operation Helping Hands.
We're going to help out another church - Toronto Alliance Church (or TAC) to collect items for those in need.
For the ENTIRE MONTH of OCTOBER we'll be collecting clothes and toiletries. Check out the list below and talk to your family about how you can participate in Operation Helping Hands.
You can bring any donation items for Operation Helping Hands to in2one Community Church on Sunday morning or contact us at [email protected] and let us know you have items to donate.
And don't forget in2one agents - you'll collect mission points for EVERY item you bring in!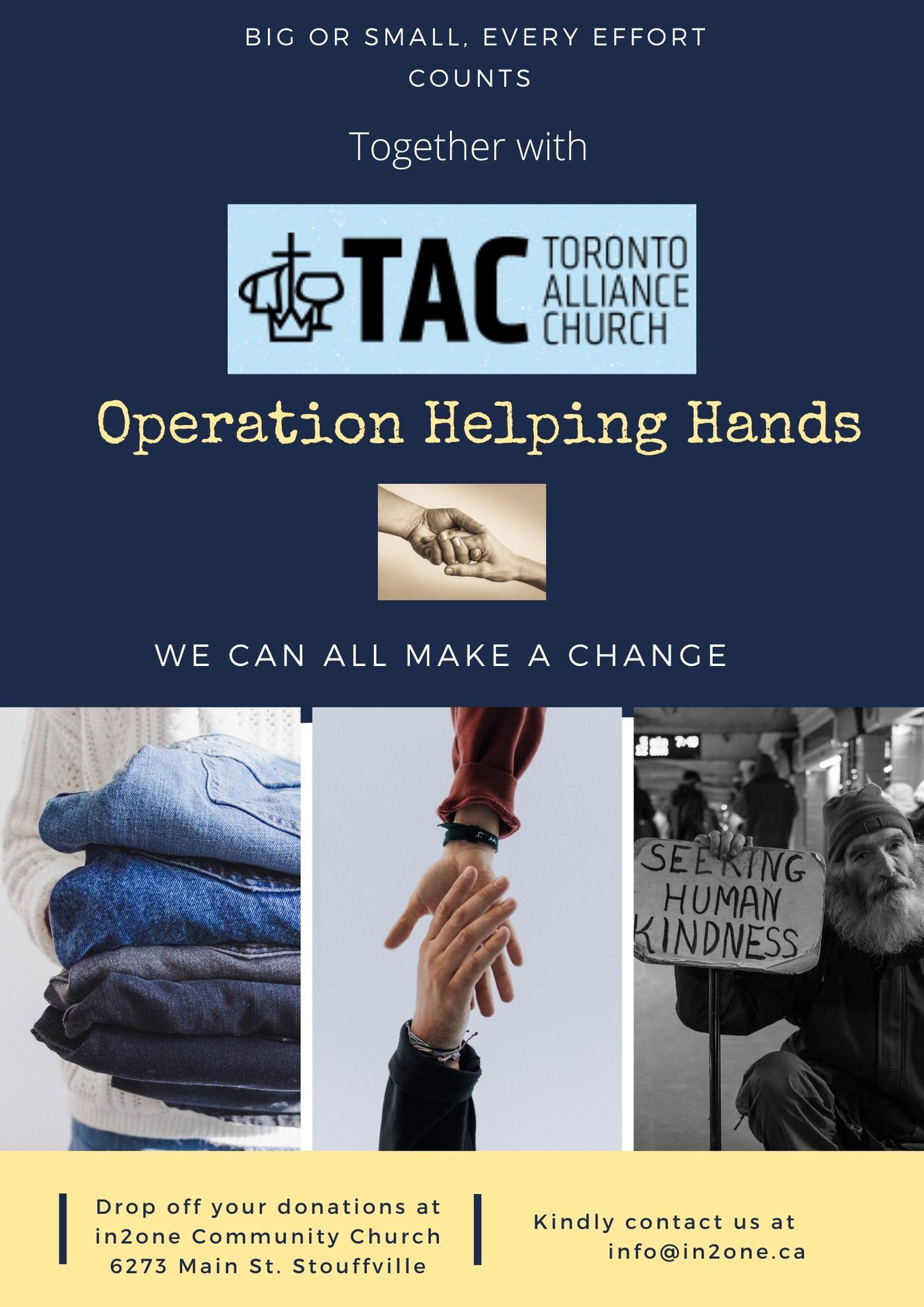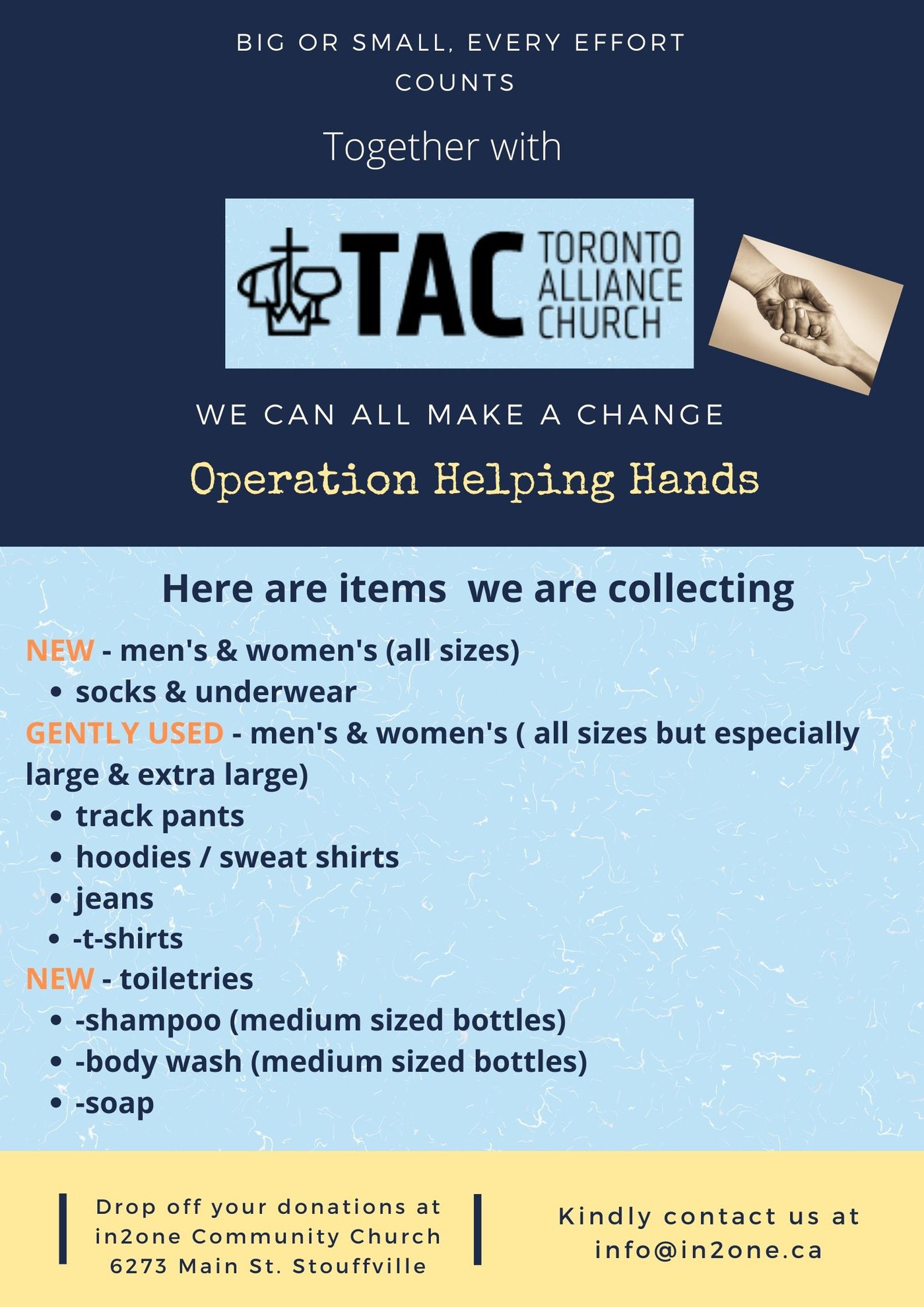 Also for the next couple of months we want all of our in2one kids to become field agents and Bible Detectives! Using the Focus on the Family Bible Detectives Kit we're going to dig deep and uncover the facts about many important New Testament Bible Characters!
Every Sunday in church our field agents can find one of our in2one Head Operatives -
Agent Sheryl -the hair- Clinton
or
Agent Sour Grapes Walmsley (Sarah Walmsley)
to obtain their Case Files.
Within each case file folder is a series of puzzles that must be solved in order to identify the mystery New Testament Bible Character!
Once you have correctly identified the N.T. Bible character report to your Head Operative to receive your status on the Field Agent leader board AND receive a REWARD!!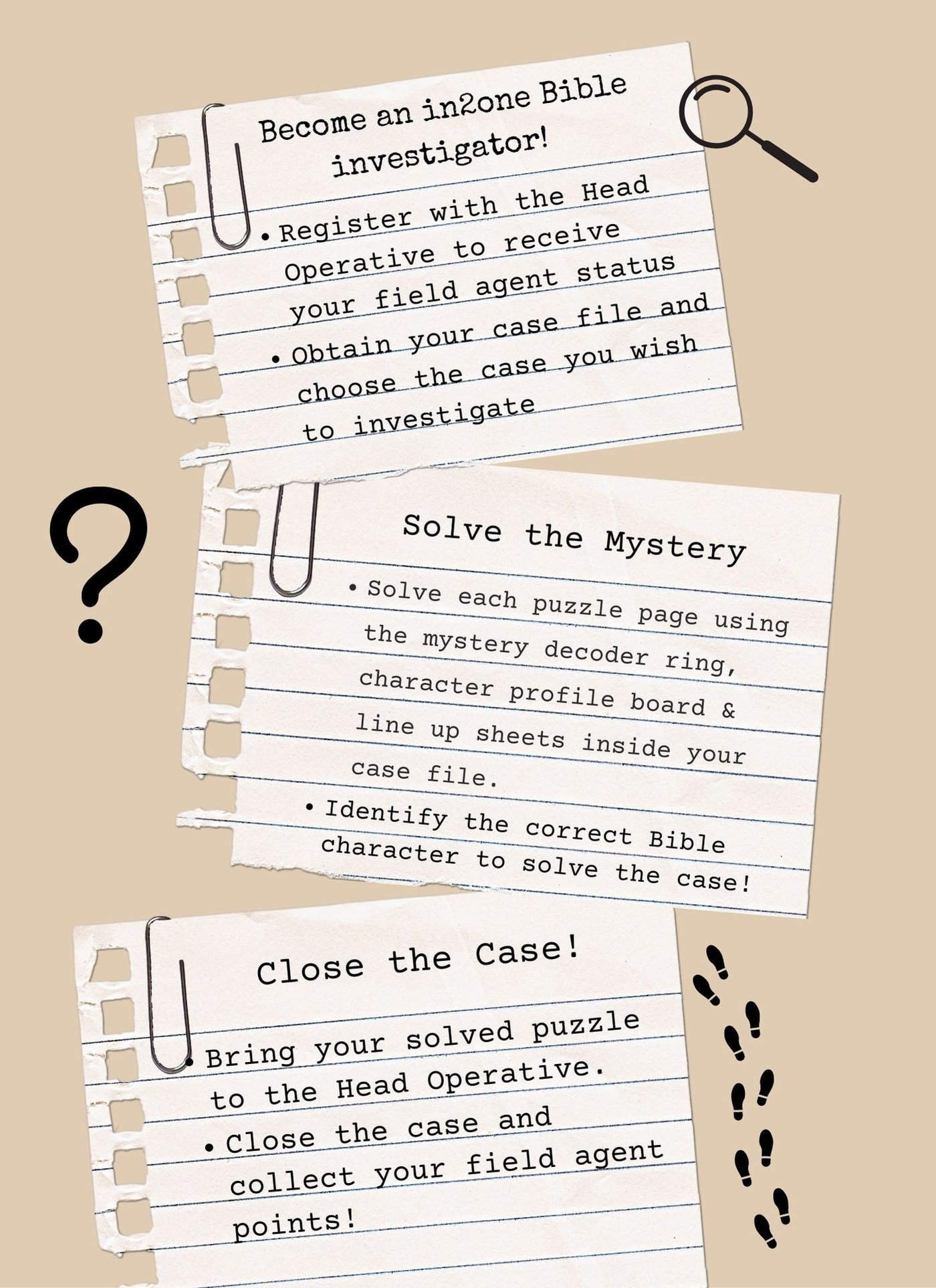 For all of you that are at home we need your skills too! You are our special, top secret undercover agents and we need your help!
Register with the form below and let us know your field agent name and stats so we can add you to our in2one Agent Roster!
Click on the Focus on the Family Bible Detectives button below and print off any of the puzzles!
Once you have correctly solved a puzzle let us know in the form below OR send us an email at in2one.ca with the SUBJECT : TOP SECRET as well as your agent name, so we can keep track of how many cases you've solved! You'll get a prize for each case solved, reported and closed! How awesome is that???
So don't forget to click on the links below and ask an adult to help you get started!
Field Agent Reports
Upcoming for in2one kids...
Sunday, October 17
Kids church LIVE !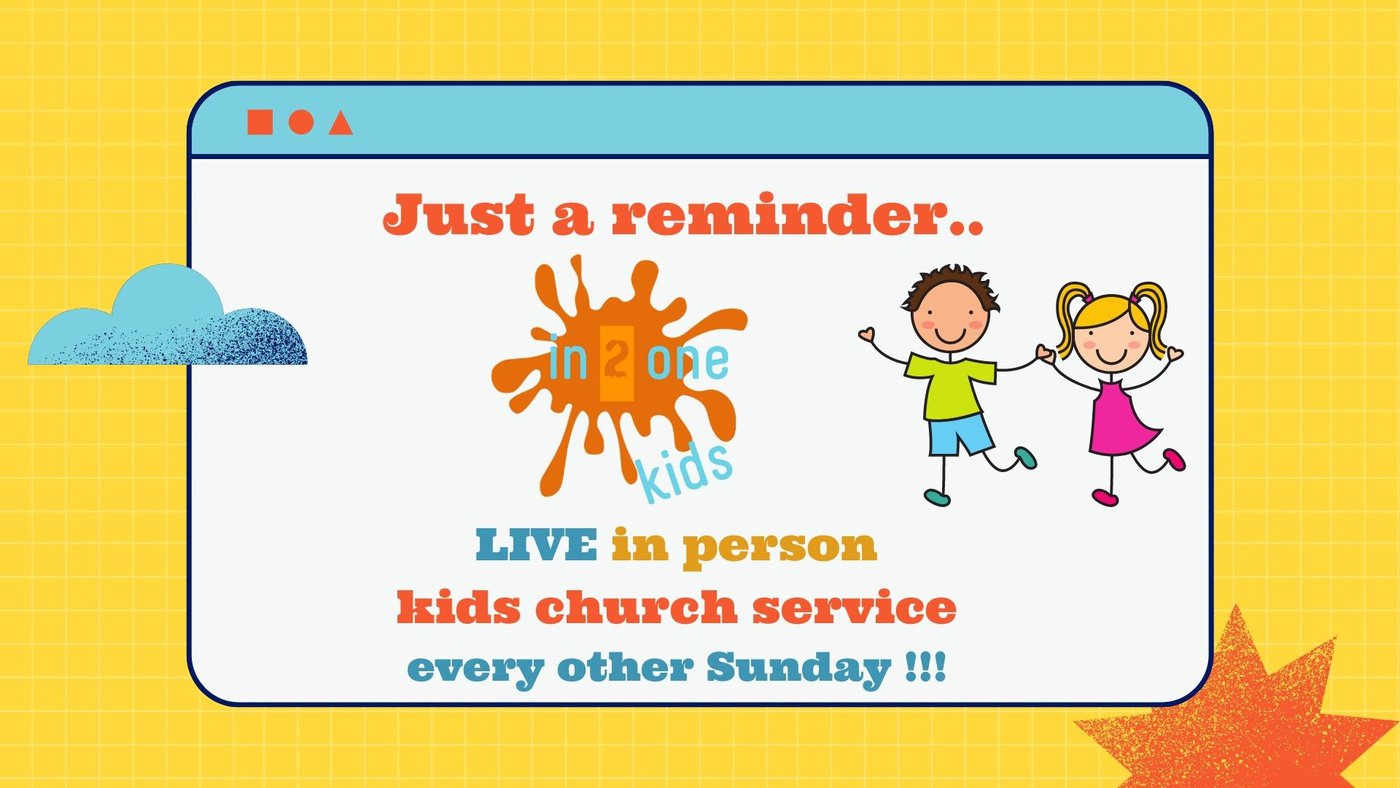 Luke 19:1-10, Zacchaeus the Tax Collector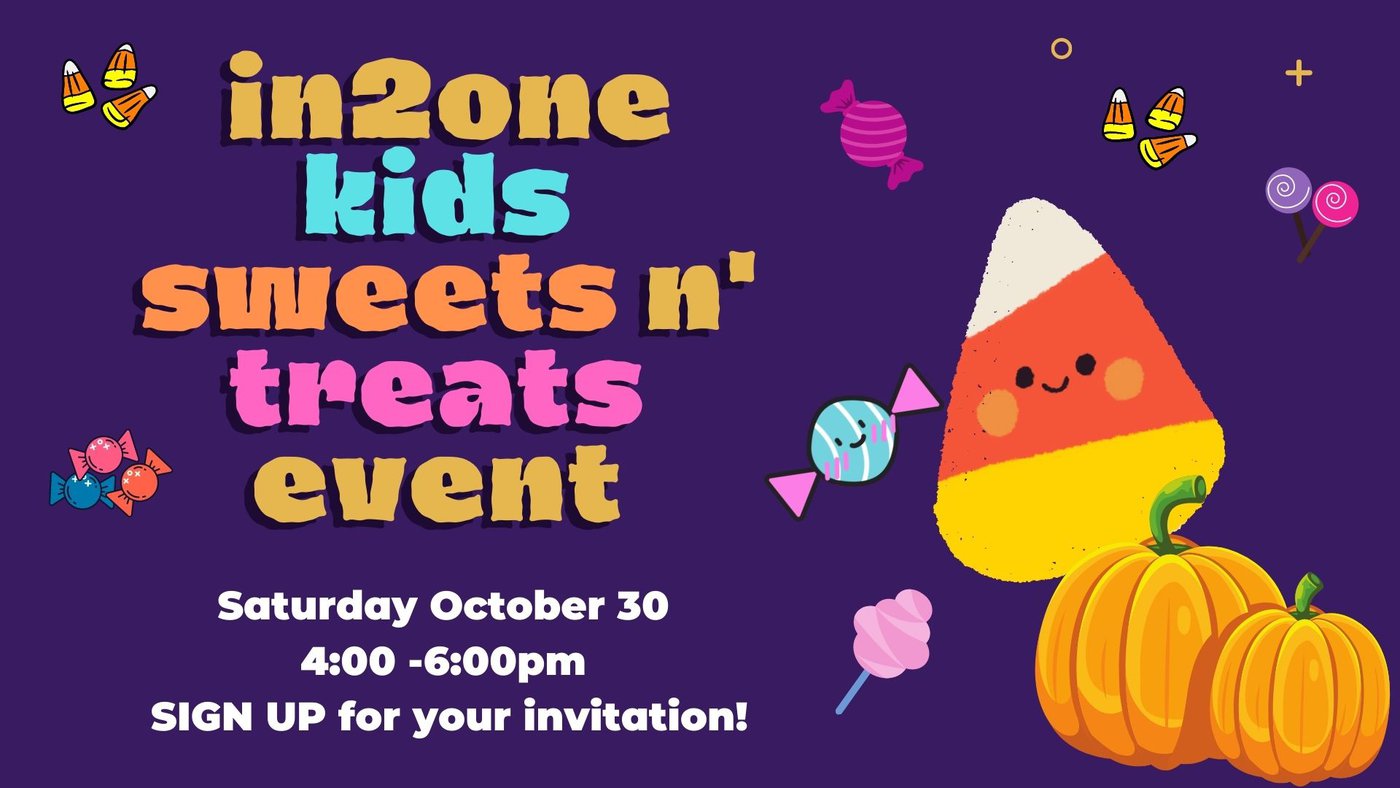 We have our LIVE in person in2one kids Sweets n' Treats event coming up on Saturday, October 30 at in2one Community Church from 4:00 - 6:00pm !
We'll have games, pumpkin carving, cooking decorating, slime creating and so much more!!
Don't miss out! Be sure to sign up below so you can receive your invitation to this fun filled, sweets n' treats event!
Don't forget to collect your mission points!
Every month we'll create a new mission that all our in2one kids and youth can collect points for participating in. Take a look at the list below to find out how you can earn mission points and earn awesome rewards while you're at it!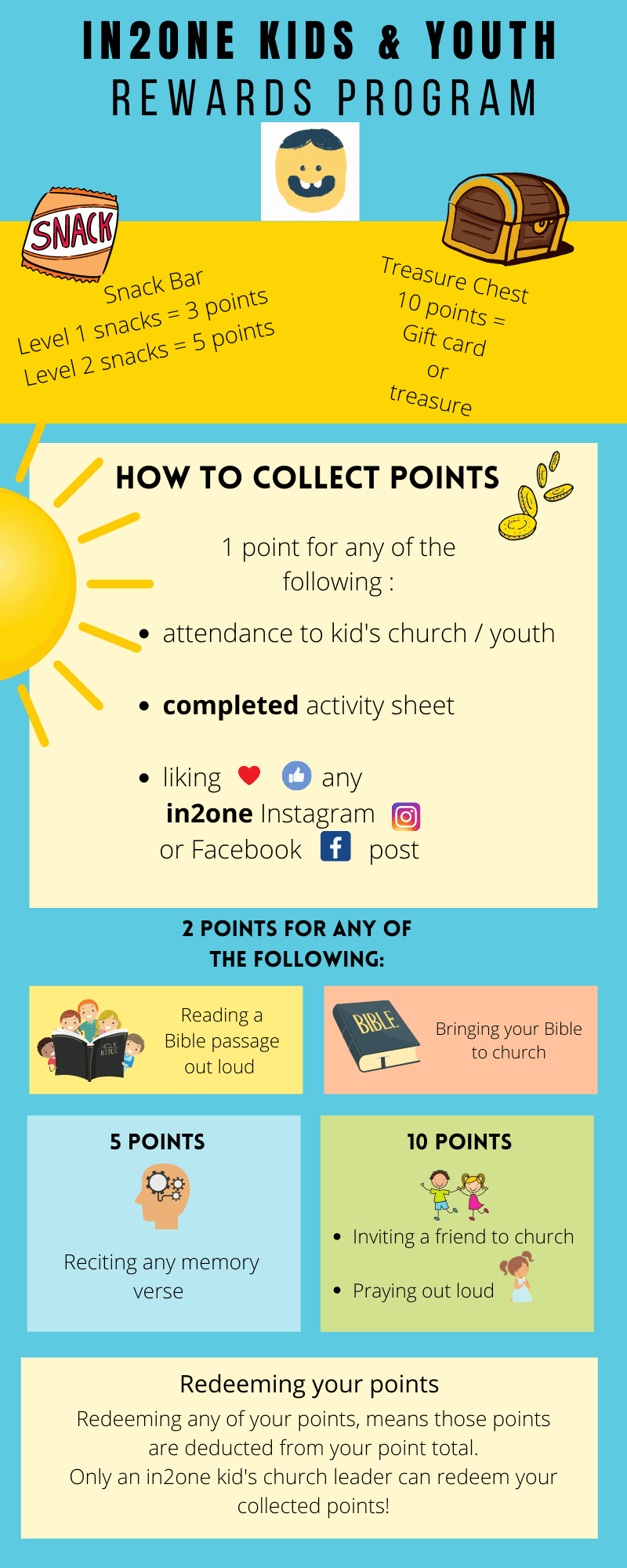 Kids Worship videos