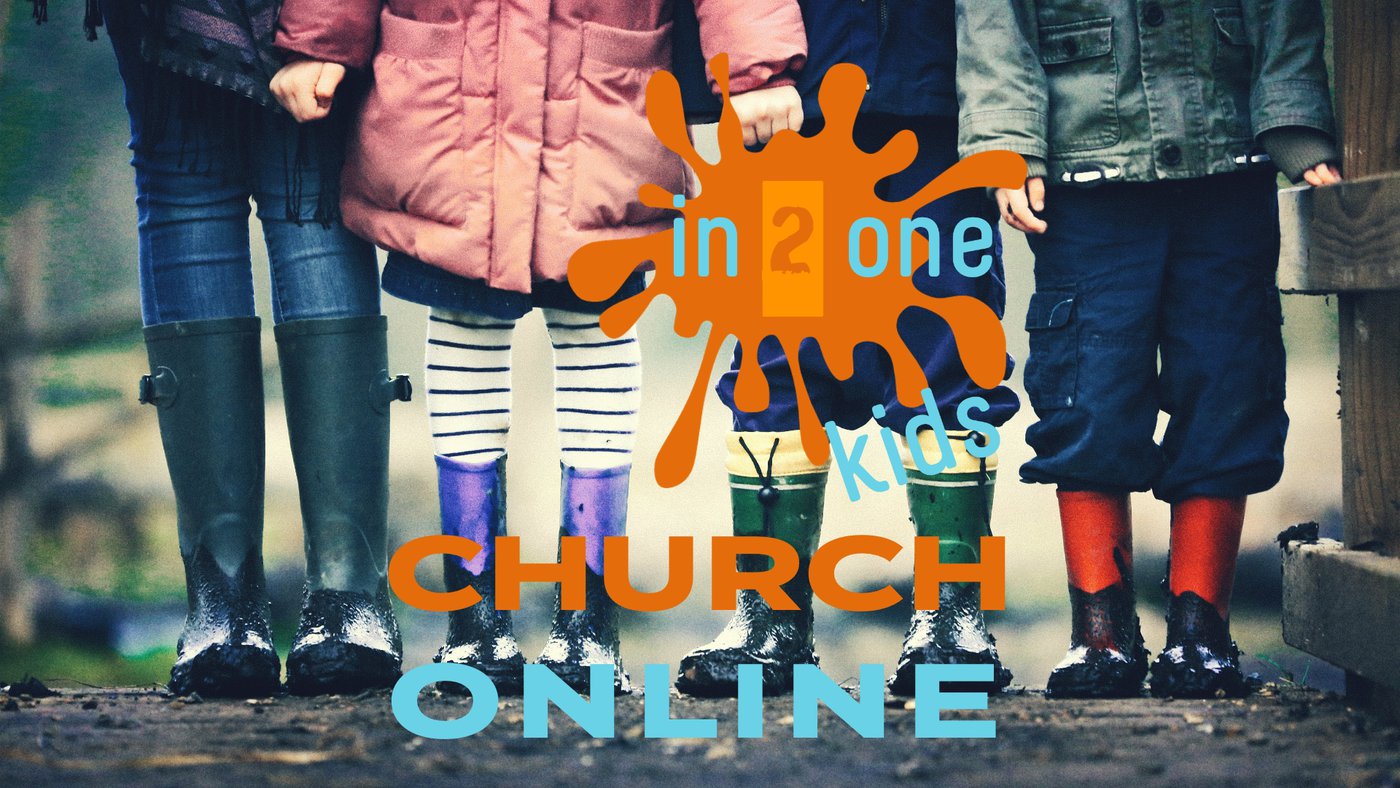 Kids matter to God and to us at in2one! We want to take every opportunity to encourage them to join with us on our journey - our roadtrip - in earnest pursuit of Jesus.
We want to give our kids the chance to learn about Jesus and all that He has done for us, in a fun and age - appropriate way. Our goal is to partner with parents in teaching their kids about the great love of our Saviour.
Learning about Jesus doesn't just have to happen on Sunday (or just at church) so this page is full of resources for parents and kids to do just that! Have fun learning about our awesome God anytime!
Find memory verses, crafts, activity pages, videos and more - all right here!
14 Jesus said, "Let the little children come to me, and do not hinder them, for the kingdom of heaven belongs to such as these." 15 When he had placed his hands on them, he went on from there.
-Matthew 19 : 14 - 14 (NIV)-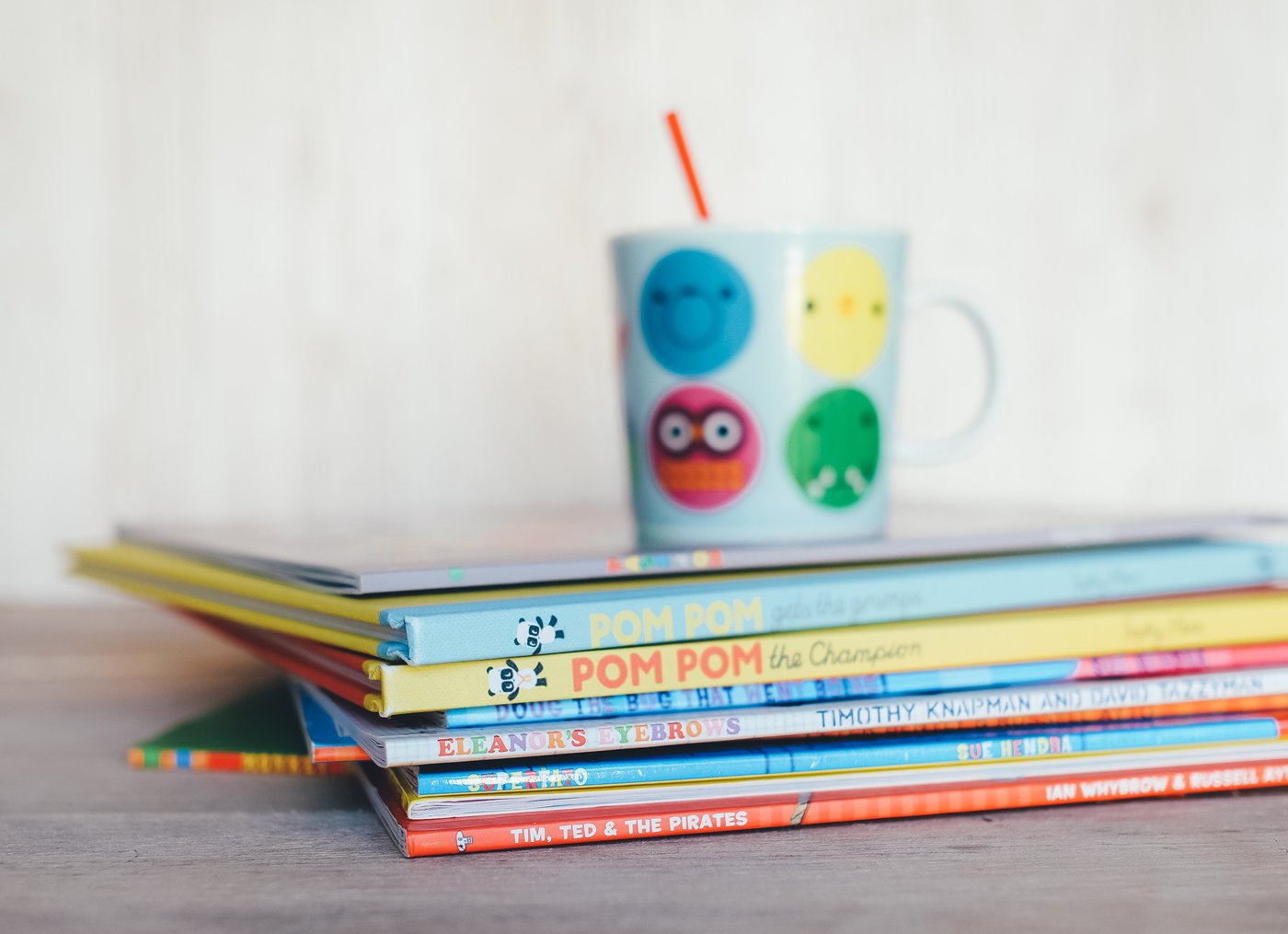 THIS WEEK:
August 2
July 19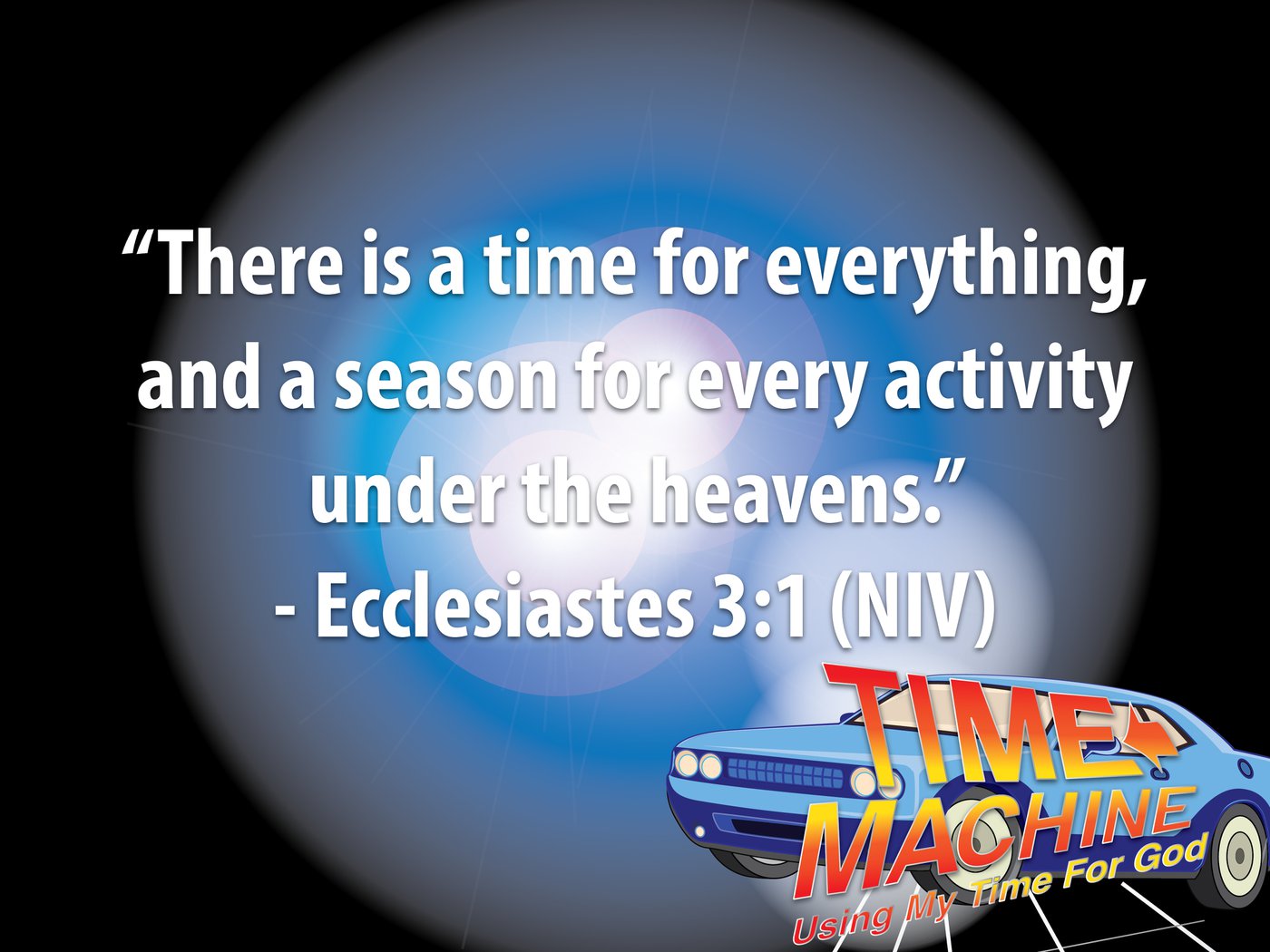 We all have many things that need to be done in a day. Some days you might have schoolwork, chores, sports activities, time with family and time with friends and you might also want time to do something fun. With your days so full it can sometimes feel overwhelming, and you might even wish you had a time machine to go back to have more hours in your day. In today's lesson from Joshua 10: 1-15 we learn about how Joshua actually did get more hours in his day by making the sun stand still! Pretty cool. Today we learn that when God gives us tasks to do he will give us the right time and a way to make it happen. We can learn from Joshua to pray and ask for God's help when we have a lot of important tasks ahead of us.
July 12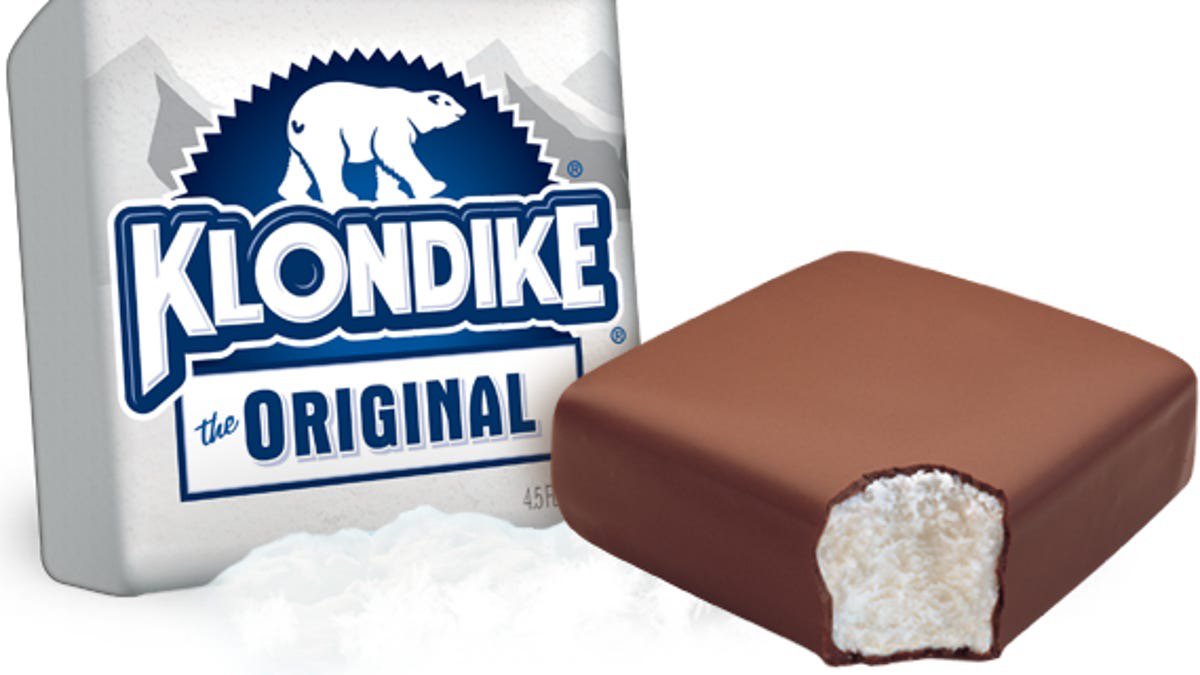 Today's lessson is from Matthew 13: 44 - 46. It is three parables that teach us about Jesus and how important he is in our lives. Jesus is the great treasure we should be seeking in our lives more than anything else, including treasure or a sweet treat like an ice cream bar.
In fact, Jesus first gave us the greatest gift of all when he sacrificed himself for us, so that we could be with him in heaven, and it is a gift we could never earn. All the money in the world couldn't buy the salvation he offers us freely. Jesus want us to be willing to do anything for him, because he has given everything for us.
We need to put Jesus first in our lives, and commit each day to loving and serving him. Attending church, praying and reading our Bibles every day are some of the ways that we can do that. And sometimes it may even mean giving up something that takes us away from him. It may mean video games, tv or hanging out with certain friends, but whatever you give up will be totally worth the sacrifice. Jesus loves you and nothing you can give up can equal the sweet life he will give you in return.
July 5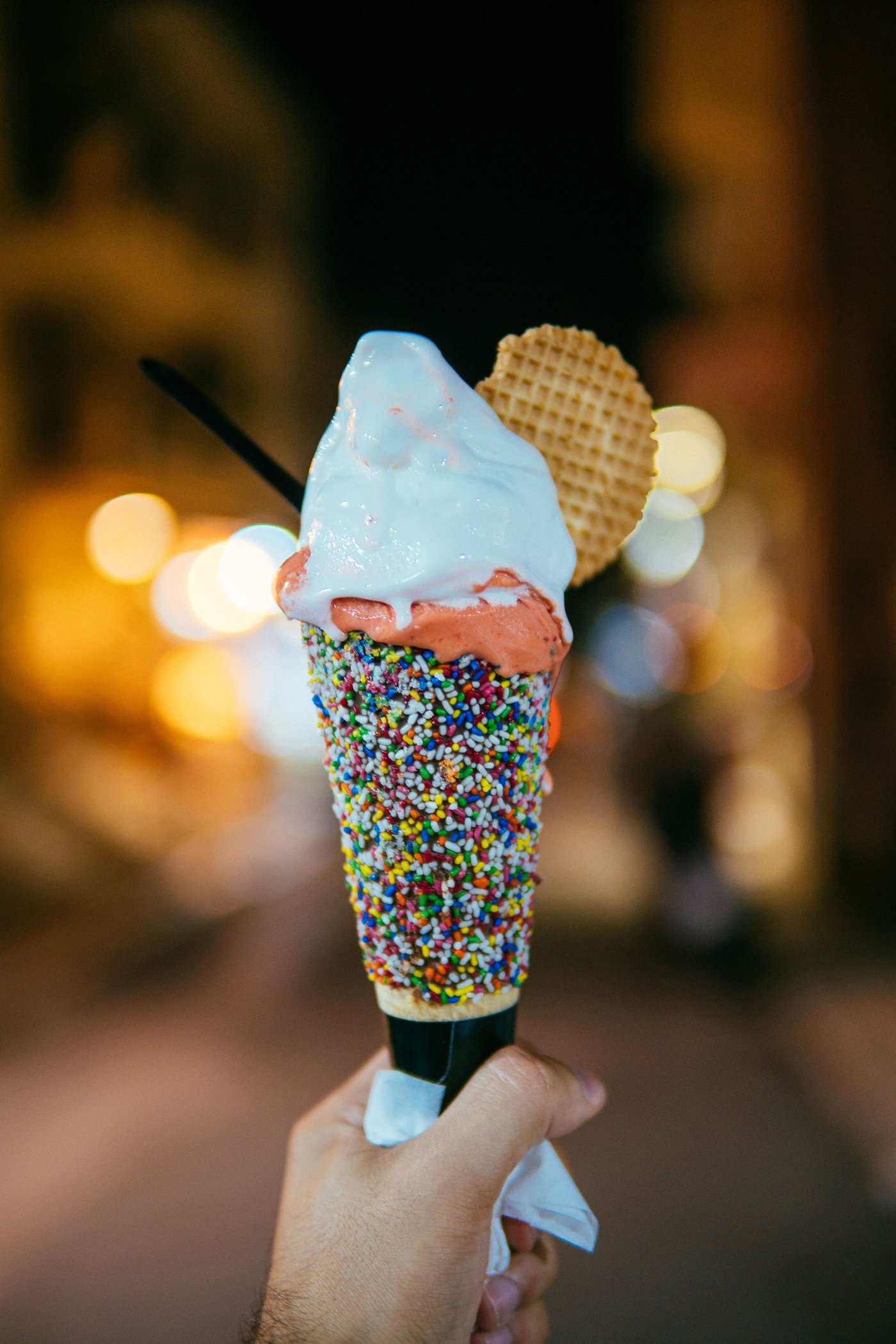 Ice cream cones are a fun treat, but if we take too long, they start to melt and run down our hands.
They remind us that our time is limited, and God wants us to make the most of our time. Our Bible passage this week comes from Philippians 3:7 - 14. In it the Apostle Paul, one of the dudes who wrote some of the New Testament, talks about an eternal perspective about his life. He knew that life on Earth was fleeting. We are only here a short time, especially compared with eternity.The one things that matters most, he says, is knowing Jesus. It's an on-going process, getting to know Jesus, one that we will never fully achieve in this lifetime. But Paul says that a life well spent is a life focused on Jesus, following him all the way to the very end. Like an ice cream lover with an ice cream cone, we need to focus on Jesus until the last drop of ice cream melts.
June 28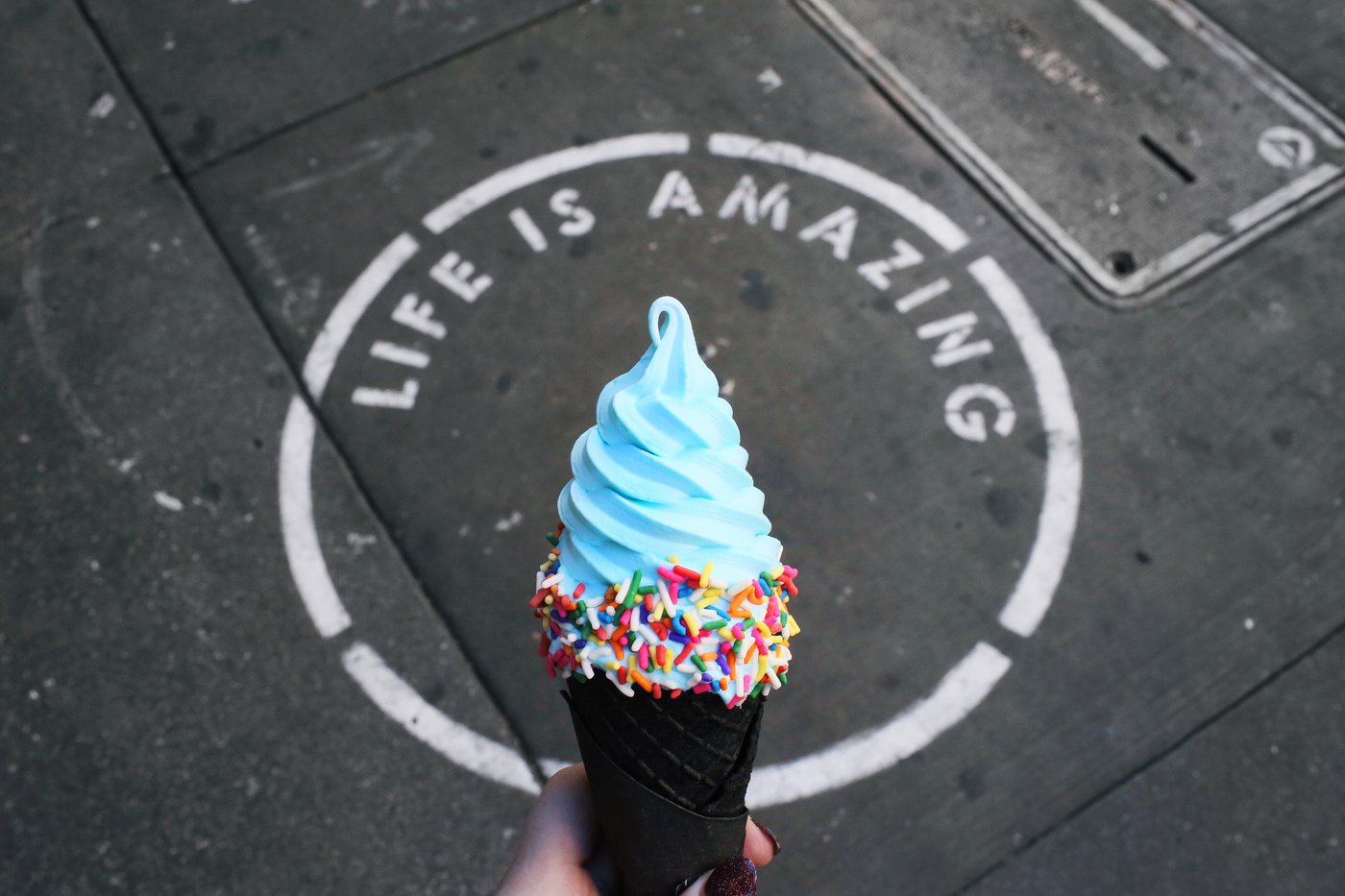 One of the great things about going to an ice cream or frozen yogourt place is all the different toppings you get to choose from and mix together to make your ice cream or frozen yogourt extra special and extra sweet. When we have Jesus in our hearts God can use us to spread Jesus throughout our world and make it extra special and sweet too! If we have faith enough to share what we believe and share the love of Jesus, God can use us to spread his love like the toppings at a yogourt / ice cream shop.