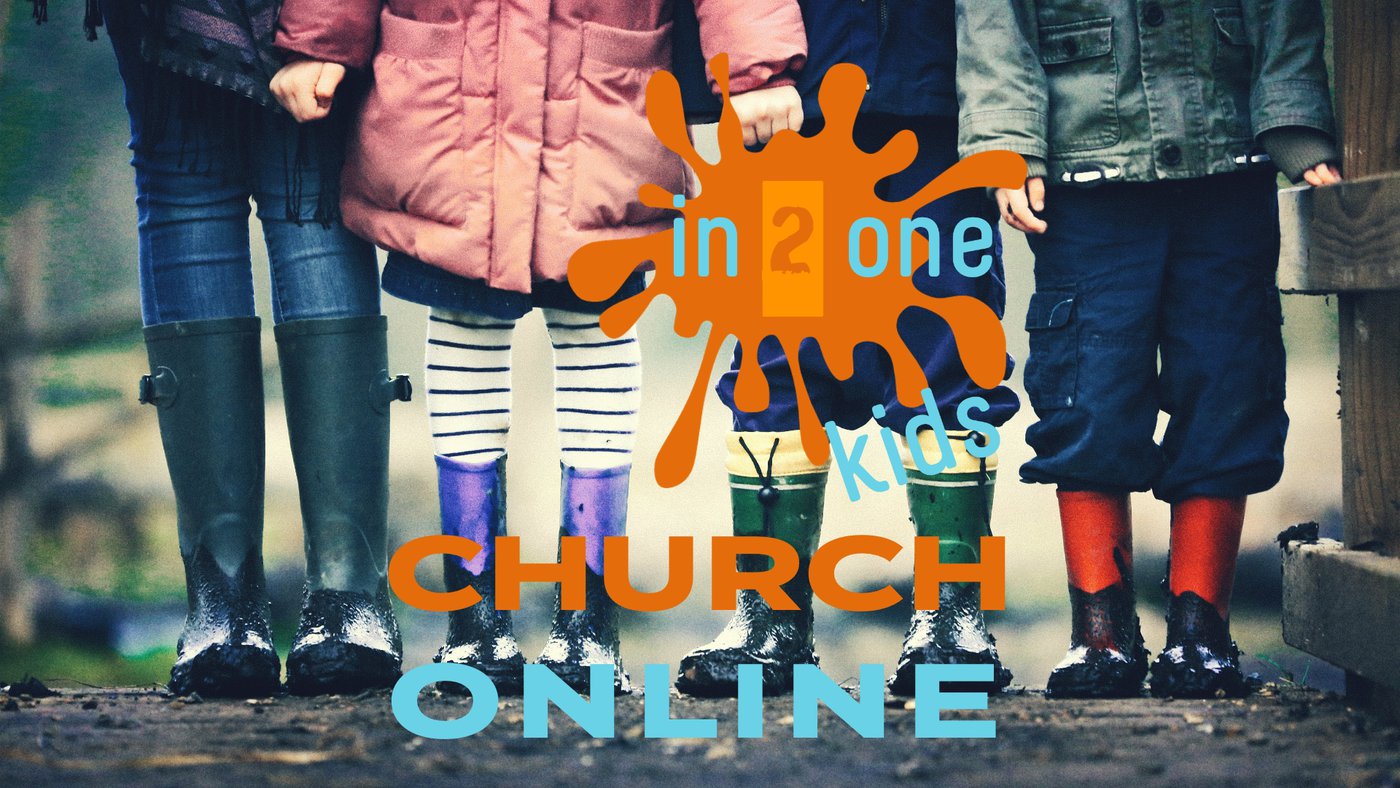 Kids matter to God and to us at in2one! We want to take every opportunity to encourage them to join with us on our journey - our roadtrip - in earnest pursuit of Jesus.
We want to give our kids the chance to learn about Jesus and all that He has done for us, in a fun and age - appropriate way. Our goal is to partner with parents in teaching their kids about the great love of our Saviour.
Learning about Jesus doesn't just have to happen on Sunday (or just at church) so this page is full of resources for parents and kids to do just that! Have fun learning about our awesome God anytime!
Find memory verses, crafts, activity pages, videos and more - all right here!
14 Jesus said, "Let the little children come to me, and do not hinder them, for the kingdom of heaven belongs to such as these." 15 When he had placed his hands on them, he went on from there.
-Matthew 19 : 14 - 14 (NIV)-
Sunday school right in your own house!
Videos, printable activities, sing-a-long videos and movies for kids of all ages!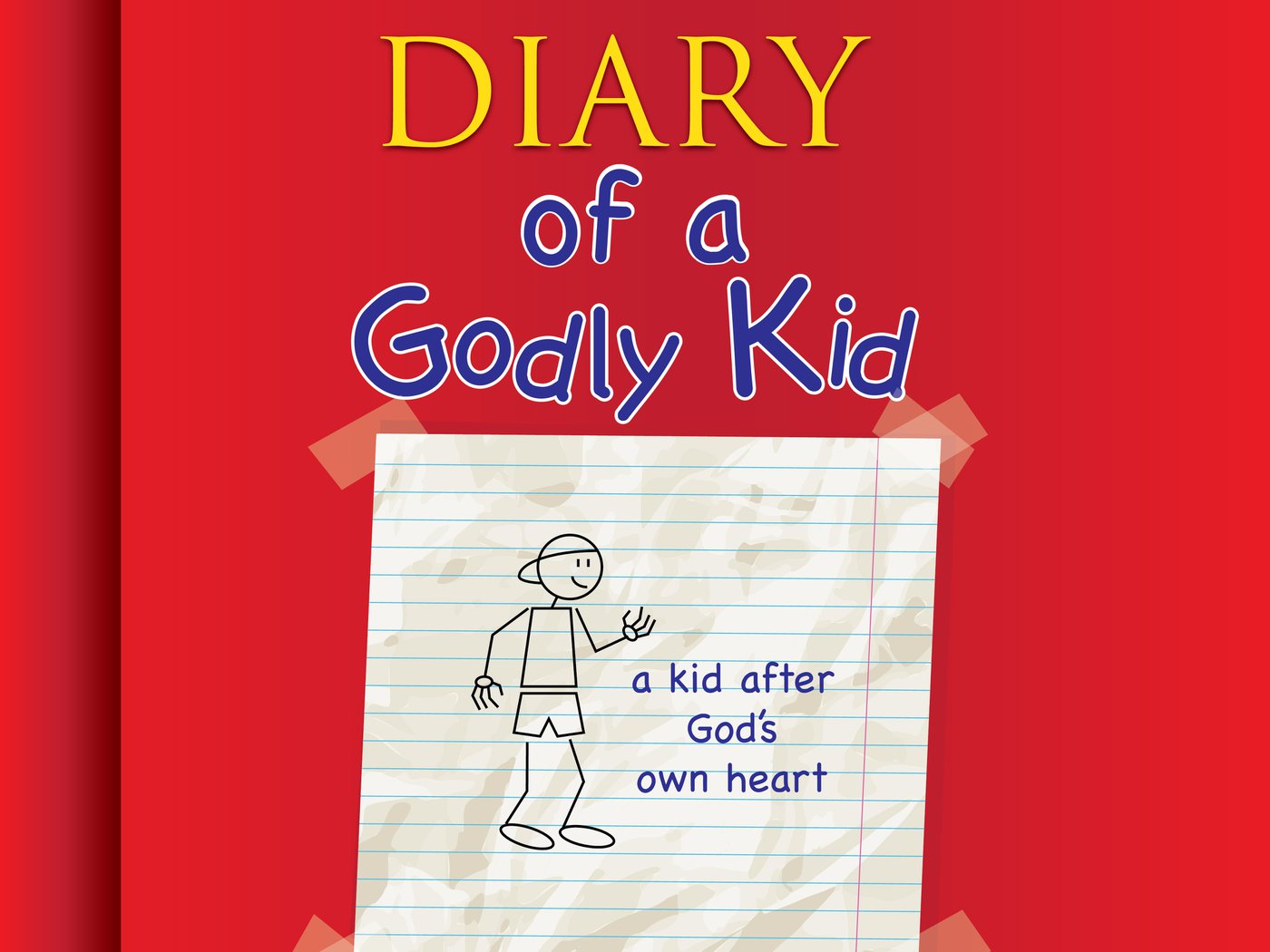 This month we're going to take a deep dive into the book of 1 Samuel in the Old Testament and learn all about King David. Long before King David became a king he was a shepherd who tended his father's sheep. He was also the smallest and youngest of a big family of older brothers! From the outside David might not have looked like "King" material but God knew David's heart. He knew that David was obedient and faithful and the right choice to replace King Saul. There were a lot of lessons that David had to learn before he was ready to be king, and this month we'll learn all about how God prepared David to be king over Israel!
Memory Verse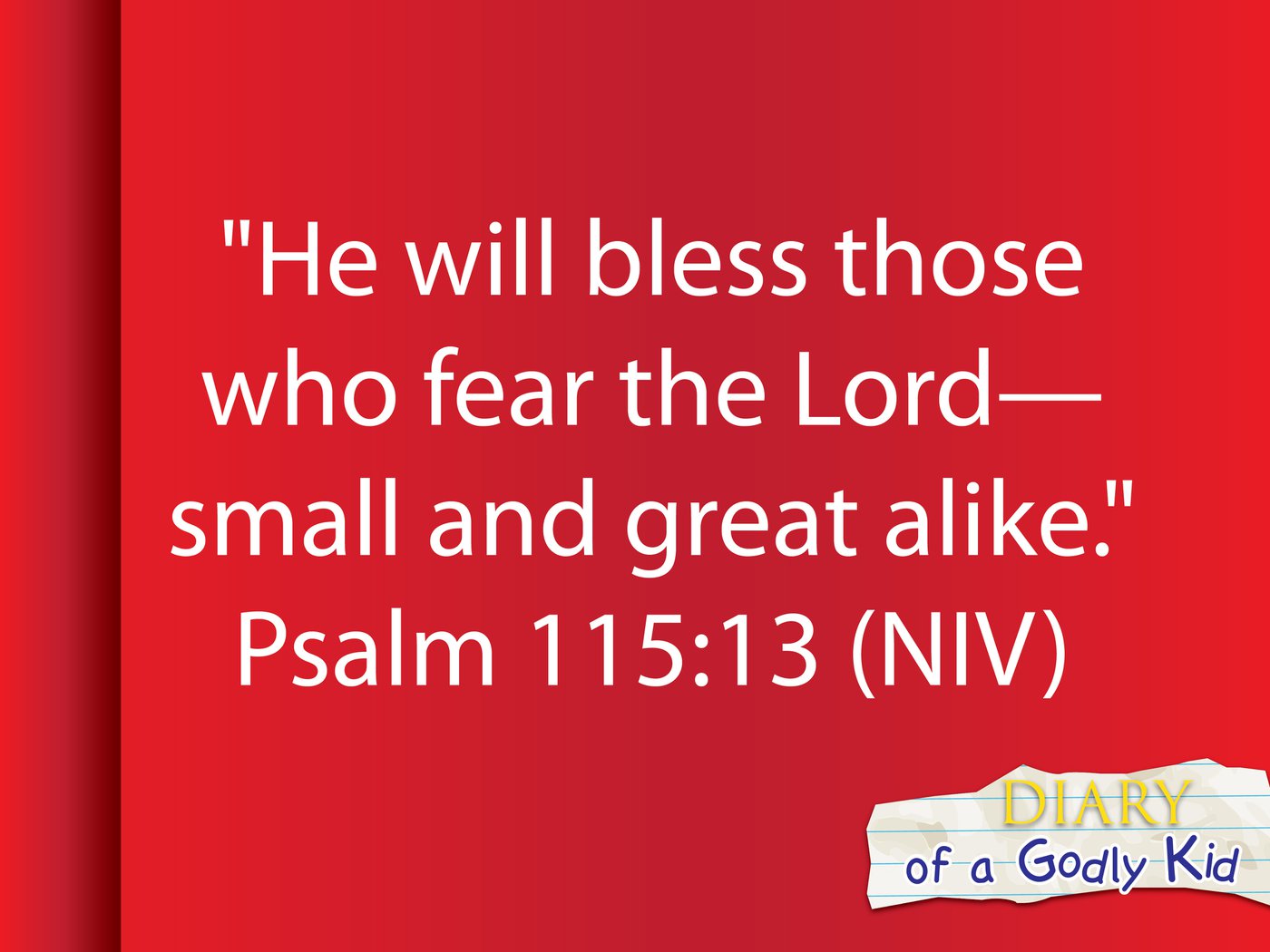 June 13 - David plays music for King Saul
In today's story we learn about how David was brought in to play his harp for King Saul when King Saul was feeling scared or upset by a spirit. David was able to use the gift God gave him of writing songs and creating and playing music to serve not only King Saul but God too! God is so happy when we use our gifts to serve him. Did you know that David was a poet too? He wrote many of the Psalms in the Old Testament, and we often read them like lyrics of poetry but many of them were actually songs and the words went with music.
Do you know anyone who plays an instrument or creates music? Maybe that someone is you! Can you use your talents to praise and serve God the way David did?
Worship Songs
Think about this...
How do you feel when you hear your favourite music?
Do you ever listen to music to calm you down?
What gifts and talents has God given you?
What are some ways that you can use your gifts to serve God?
June 20 - David & Goliath
Many of you might have heard this story before of how young David, who wasn't even supposed to be on the battlefield ended up taking on the giant Philistine, Goliath. David couldn't even wear the King's armour, because it was too heavy but David trusted that God would be with him and give him the ability to take on this giant enemy! David was definitely really brave, but he also knew that his victory was because God was with him. David knew he had nothing to fear if God was on his side and David gave God the credit for this victory over Goliath. No matter what battles we face , or how big our enemy or problem might seems if we trust in God like David did, we will always be victorious!
Memory Verse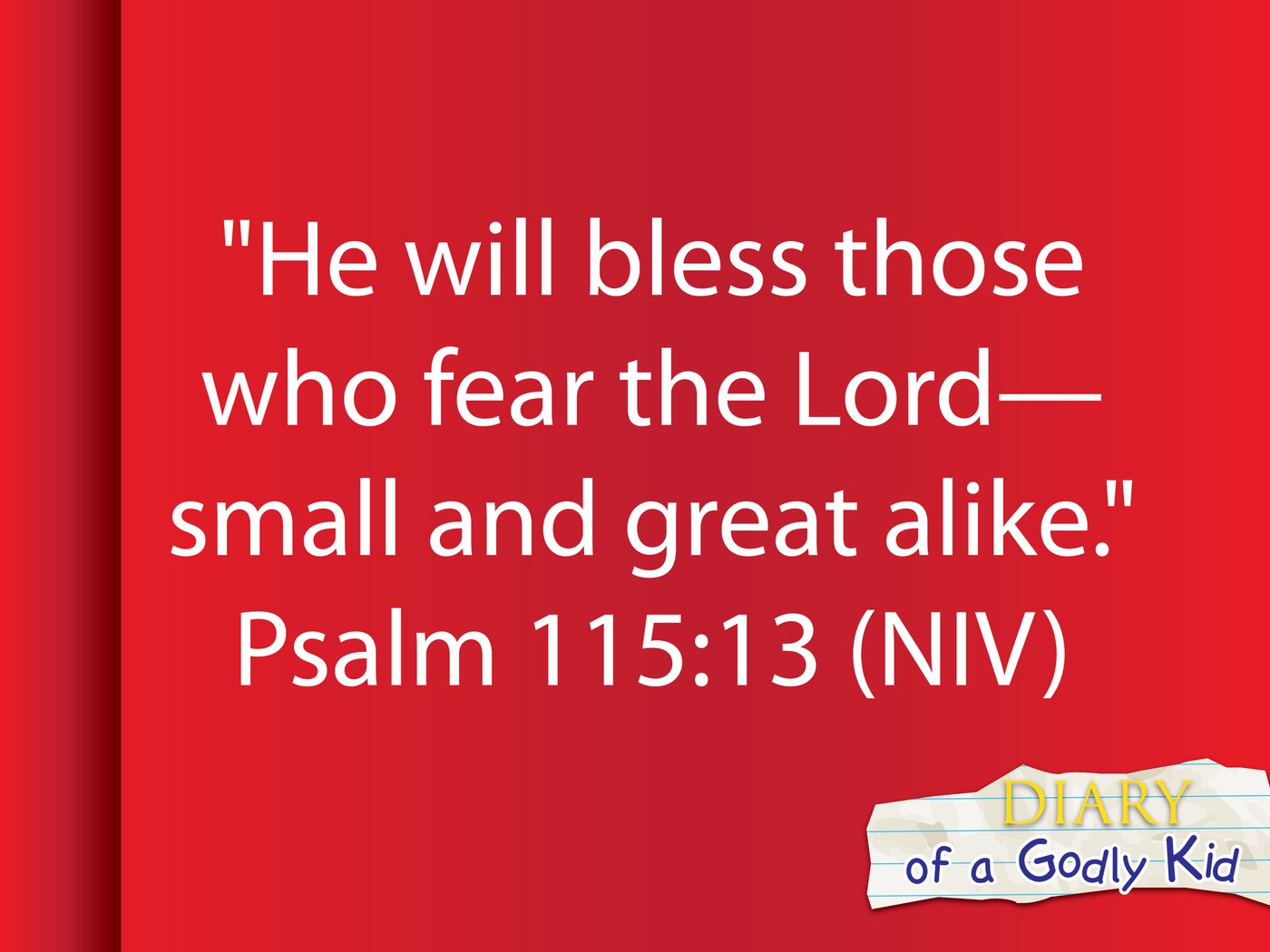 Think about this...
Do you think David was afraid when he saw Goliath? Why or why not?
Who did David trust would help him defeat the giant Goliath?
If you could describe David in one word, what word would you use?
Worship Songs
June 27 - David spares King Saul's life
In today's story we learn about how important it is to follow God's leading and God's timing for our lives. David had become a mighty warrior and very popular in the kingdom. He was also an important part of King Saul's family but instead of King Saul being happy to have David serving him it made King Saul angry and jealous. King Saul was so angry he wanted to kill David and David and his soldiers were forced to run away and hide in caves out in the wilderness.
It was unfair and upsetting that King Saul mistreated David so badly even though David had fought many battles and won them on King Saul's behalf and even played music to help soothe King Saul when he wasn't feeling well. BUT when David got the perfect opportunity to get revenge on King Saul and to even kill him first, David did not do it! Instead, he just cut a corner off King Saul's robe to prove that he had been close enough to kill King Saul. David knew that even though God had chosen him to be the next King, it was not yet time. David trusted God's timing and plan to make him king. In the meantime, he showed love and kindness to his enemy, exactly the way Jesus teaches us we should do.
Sometimes when people treat us unfairly, or when they hurt us or become our enemies we want to hurt them back. We might even want to take revenge and get back at the people who hurt us, but we can learn from David's example. Jesus taught that we are to love even our enemies, to pray for them and not to seek revenge. David is the perfect example of this when he spares King Saul's life even though King Saul was hunting David down to try to kill him. David knew that only God could decide when King Saul would no longer be king and when David would take his place. David showed love and kindness to his enemy, sparing his life twice and trusting God's perfect plan without taking matters into his own hands.
Godly kids don't follow the world. Instead, they follow Jesus, who also said if someone strikes you on one cheek, turn to him the other also.
When we answer a mean act with another mean act, we make ourselves just as guilty as the person who hurt us. We are no better than them because we've done the same mean thing they did. When we are kind to someone who is mean to us, it catches him off guard. It doesn't always guarantee you'll get a result like David, but that bully or classmate who hurt you will take notice. They may try harder to get you to strike back. They may say even worse things than they did before. The more you answer their meanness with goodness, the more they will see God shining in your heart.
What sets godly kids apart isn't that they are perfect. It's that they do what God has taught them to do. When we repay evil with good, we show the world that our faith is real. We show them that God can make a difference in their life. God will bless our faithfulness and give us grace and compassion when we overcome evil with good. I hope David's story has inspired you to become a more godly kid. It's not an easy road, but if we give God our hearts and spend time with him daily,
Worship Songs
S'mores & More ZOOM EVENT
Sunday, July 4 @ 7:00pm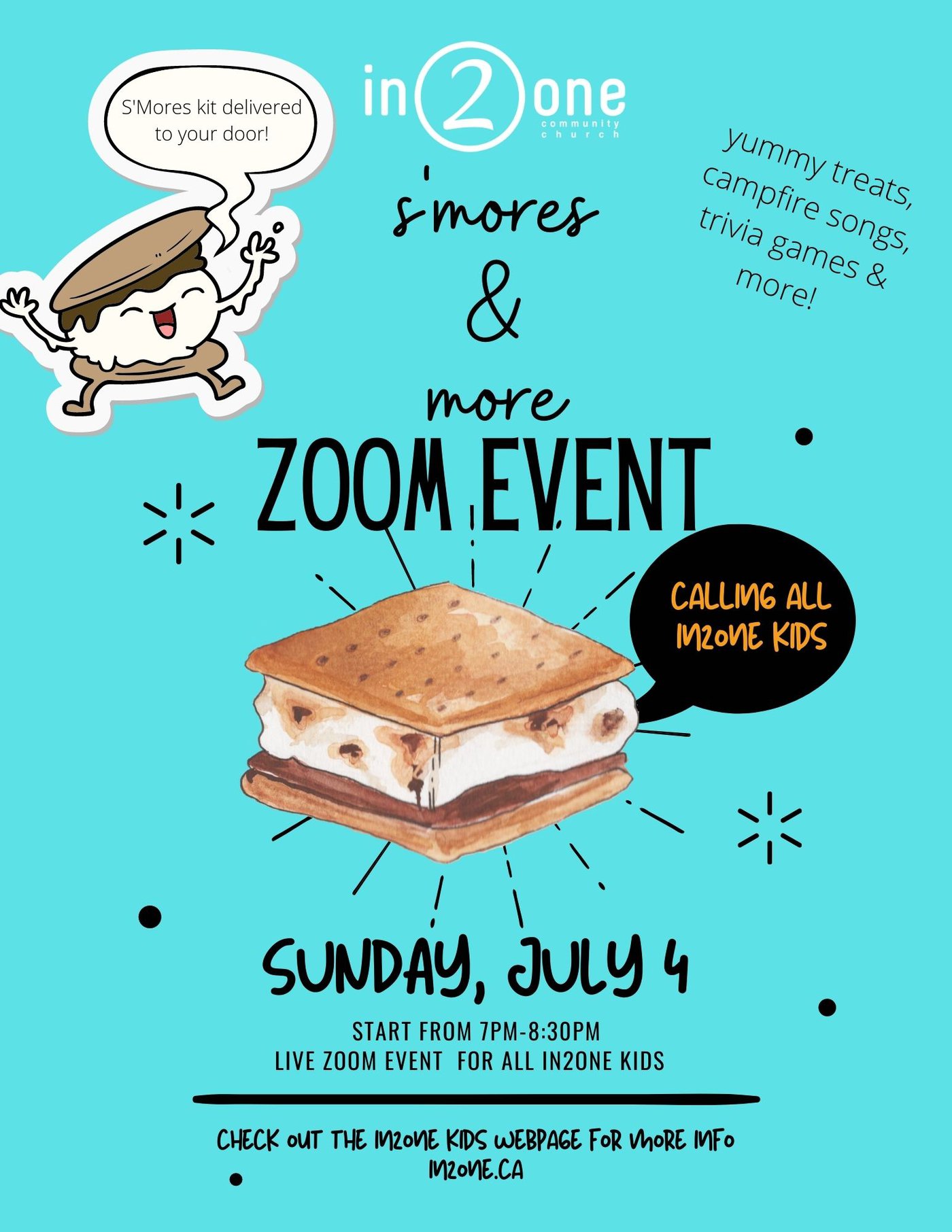 That's right you read it correctly we're having a fun filled zoom event for all of our in2one kids on Sunday, July 4 at 7:00pm. We'll play games, watch some awesome videos on how to safely create a camp (or backyard) fire to enjoy, make and eat s'mores and have fun together!! There will be prizes for winners of the trivia game and so much more! Don't forget to register to get your Summer Fun S'mores and More Kit delivered right to your door. YOU (or your parents OR a sibling) should make sure you sign up so we can CELEBRATE TOGETHER!!!
SIGN UP TODAY!!
Or enter the meeting ID and passcode directly into your zoom app
Meeting ID: 849 4506 6324
Passcode: 239636