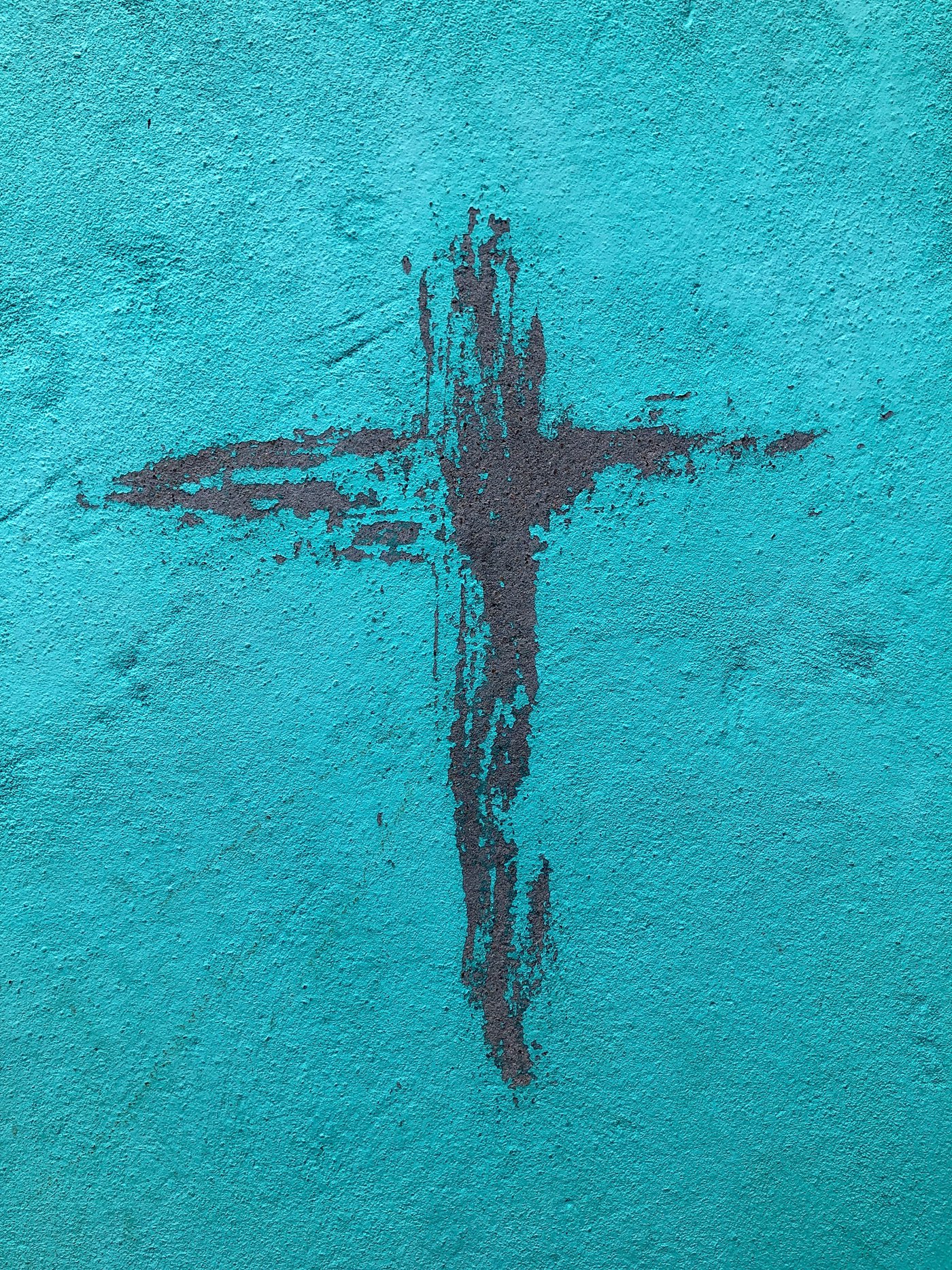 Updated July 7, 2021
IN PERSON CHURCH SERVICES ARE BACK ON!
We are excited to be able to see people again and experience church and worship LIVE! We are following the government's restrictions for indoor gathering and continue to follow all safety protocols including check-in, contact tracing, masks and hand sanitizer as well as the usual screening protocols.
We'll keep you updated as the capacity changes as we move into new stages of re-opening as mandated by the province, so keep checking back for more information!
We are continuing to keep our EYES UP on Jesus. We are so fortunate to be able to say that we serve an omniscient, omnipresent, all powerful God. None of this is a surprise to Him and He is not limited by physical borders, barriers or even pandemics. God is at work, as He has always been! How fortunate we are, that no matter what is happening the world around us we have a God who SEES us, who KNOWS us and promises to help us get through whatever difficulties we may face. Thank you Jesus!
We can also rejoice in that God prepared us in advance to be able to stream our services online - which means you can join in on praising and worshiping and growing together from the comfort of your own home if that is a better option for you and your family.
Join us for church online on Sunday mornings at 10:00 am!
We look forward to seeing you there!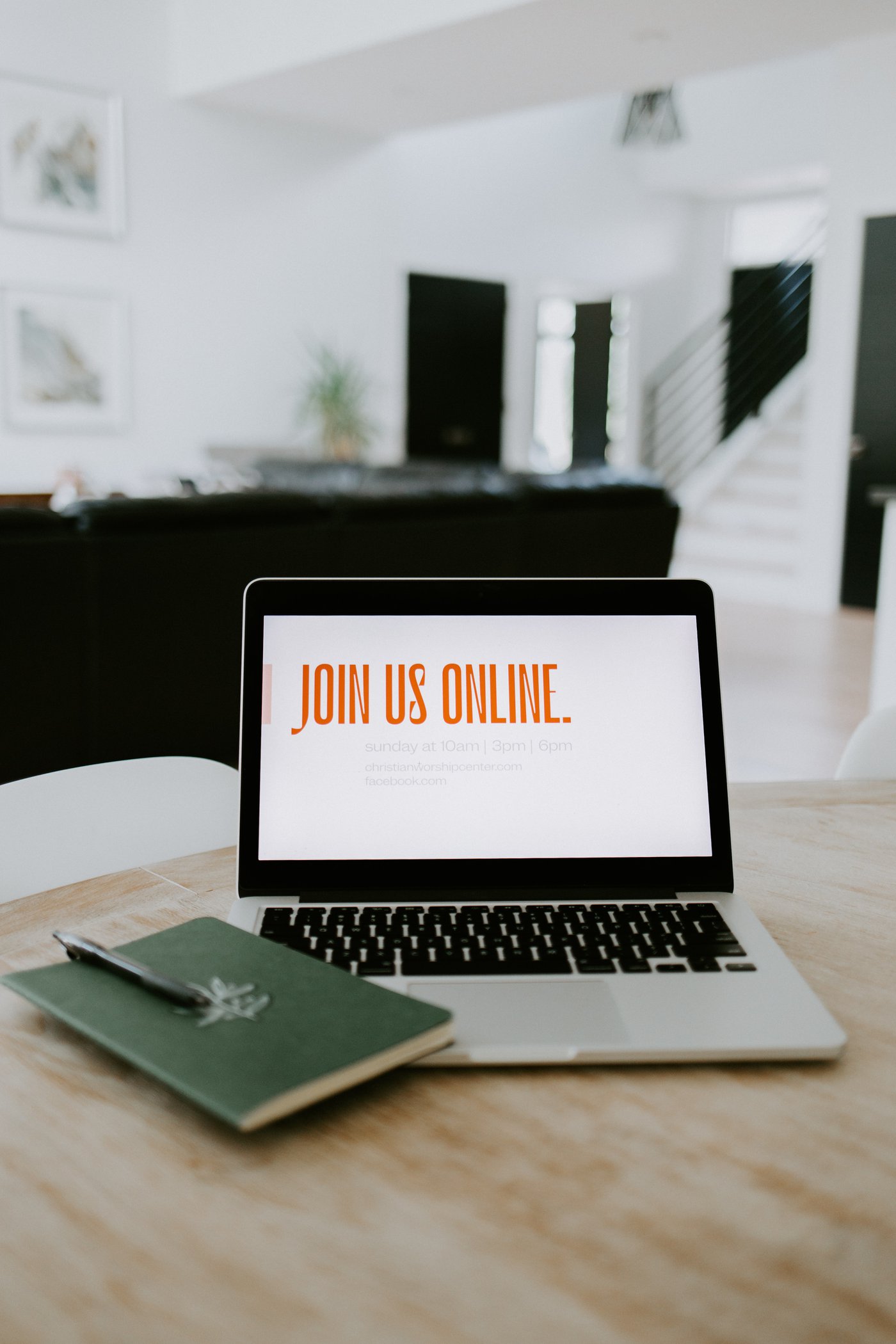 For those of you who are unable to join us in person, have no fear! Church online will continue every Sunday morning at 10:00 am or Wednesday evenings at 7:00 pm.
CLICK HERE TO GO TO CHURCH ONLINE
You can also find our LIVE online church services on our YouTube channel.
Just go to the YouTube search bar and enter in2one community church or click on the following link
CLICK HERE TO GET TO OUR YOUTUBE CHANNEL
Find a warm and welcoming in-person and online church community. If you are joining us online say hello in our chat feed and let your Church Online hosts know that you are there!
We looking forward to learning, growing, and supporting one another!
Our Covid-19 Safety Protocols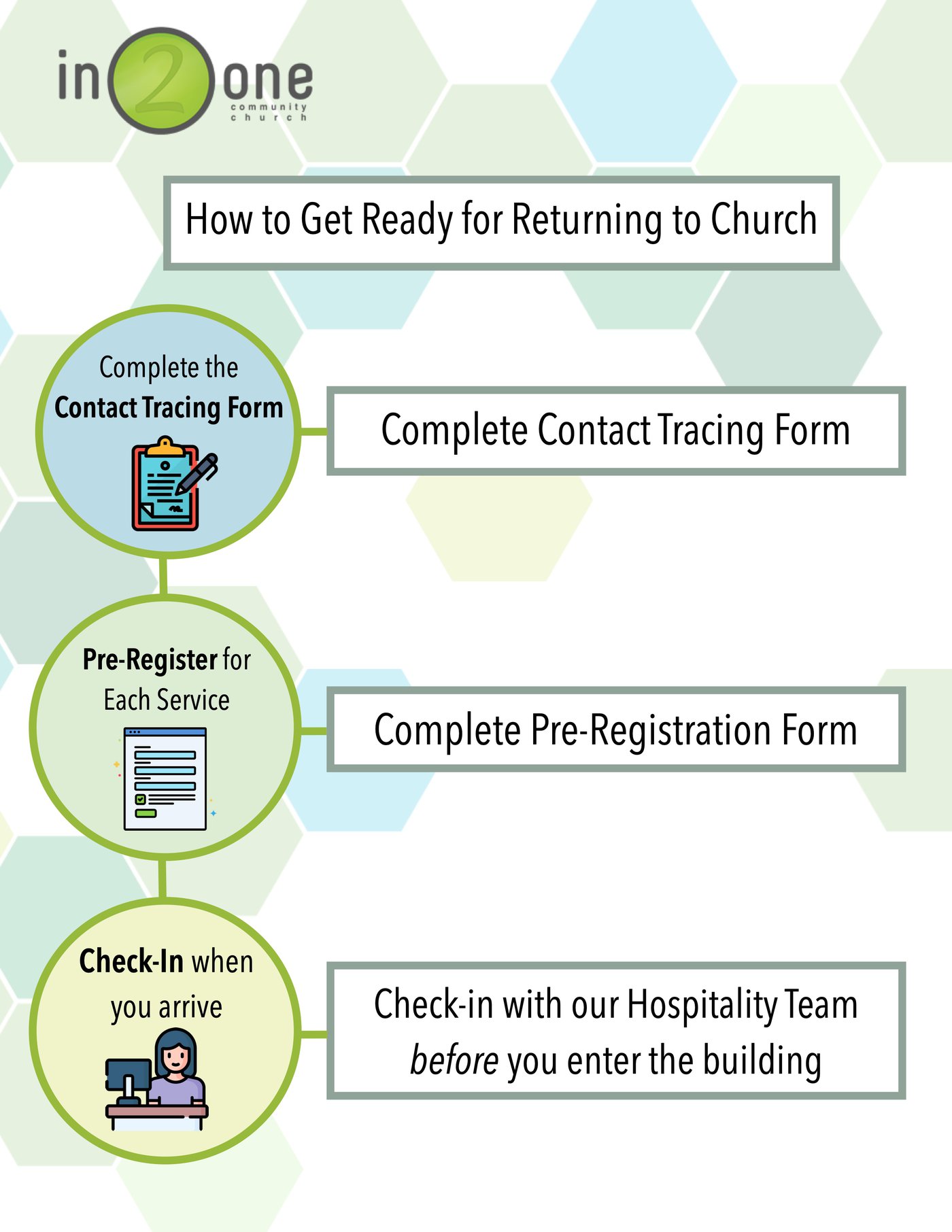 There are 3 easy steps that will help us to get ready for in-person church gatherings.
1) pre-register for each Sunday that you plan to attend and let us know how many people from your household will attend.
2) Fill out a Contact tracing from - We only need one person from each address to fill out the contract tracing form, and you'll only have to fill it out once. When we have it on file, you're good to go!
3) Check in with a member of our Hospitality / First Impressions team - once you have arrived at church to ensure you've gone through the appropriate check-in procedures
We appreciate your willingness to help keep everyone safe!
Click on the button below to access the pre-registration and contact tracing forms!
Practical Measures
BEFORE CHURCH
please wash your hands thoroughly before coming to church
please visit the restroom before coming to church to minimize the use of the church bathroom facilities as much as possible
please caffeinate according to your needs before coming to church as the church coffee station will not be available for the time being
please remember to bring a mask
ONCE YOU ARRIVE
please use only the front entrance to arrive and be sure to check in with our hospitality / first impressions team
if you have not filled out the contact tracing form ahead of time you will be asked to do so at this time
answer the questions in the standard screening process upon arrival
please use the provided hand sanitizing stations to sanitize your hands
you will be asked to wear a mask - please feel free to bring one from home, or purchase a mask made with love by our very own Laurel Clinton - all proceeds will go directly to supporting Project Accessibility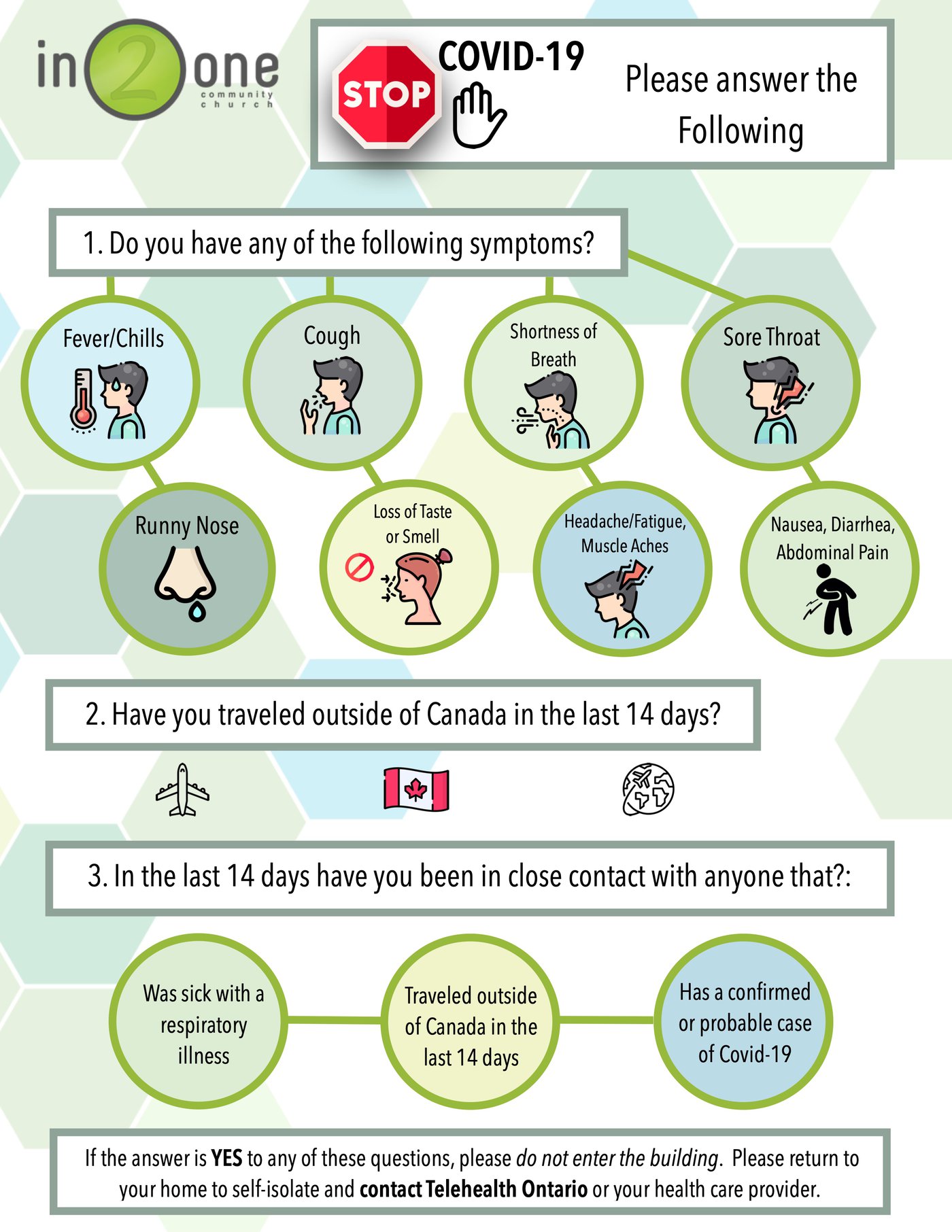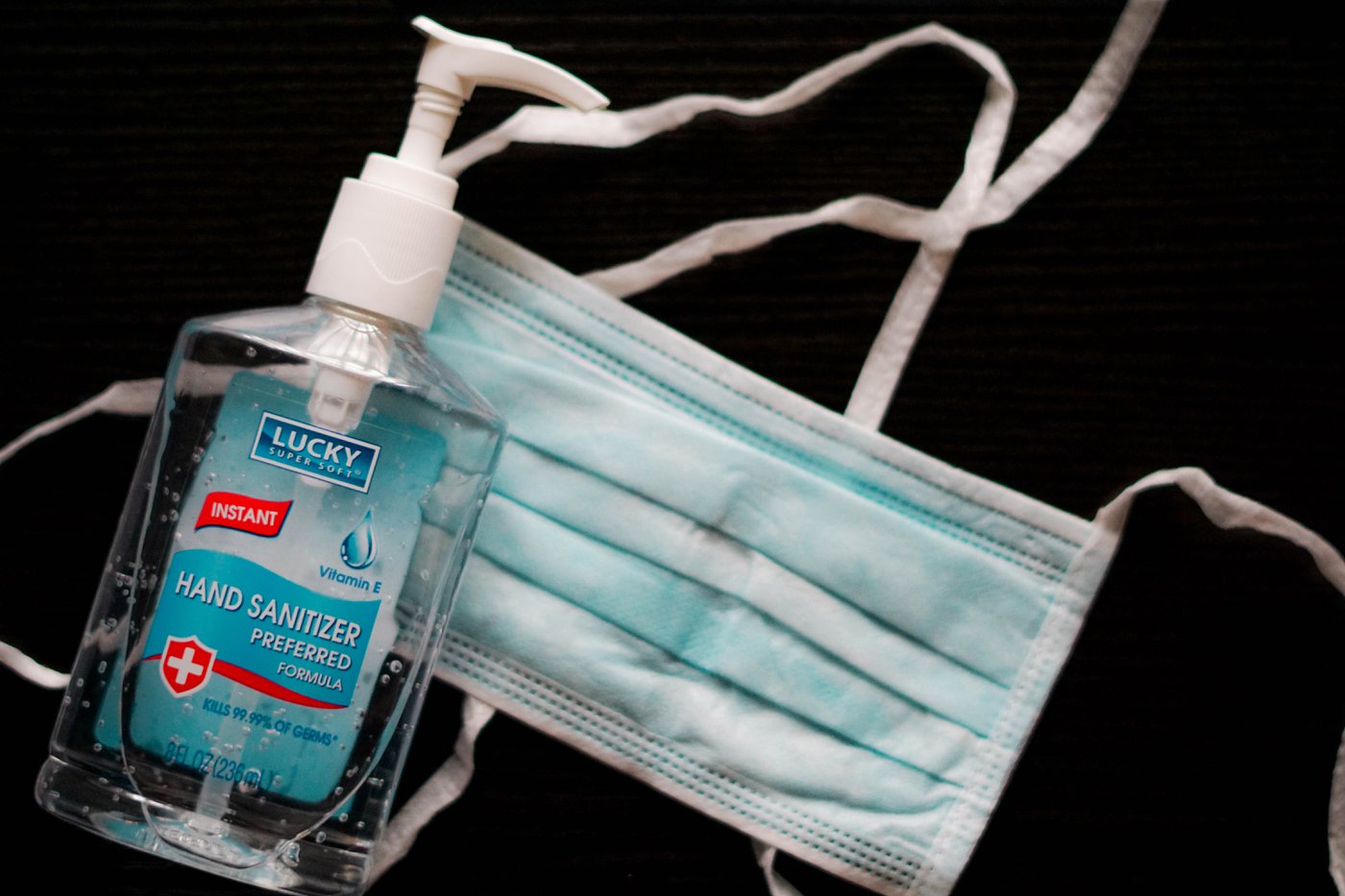 ONCE YOU ARE INSIDE THE CHURCH
make sure your mask is on and covering your nose and mouth
please practice appropriate physical distancing - 6 feet apart - for anyone not residing in your household as much as possible - and stay in your designated pew during the service
please limit contact with your hands and common public touch points as much as possible
please limit the use of washroom facilities as much as possible (and when it is not possible, please follow the posted procedures for disinfecting / sanitizing the bathroom facilities after use)
kids will stay with their parents - kids church will temporarily be on hold - to ensure their health and safety
common public touch points will be reduced as much as possible so the coffee station area, paper bulletins, paper, pens, will not be available
try to avoid touching your eyes, nose, mouth and face
please take disposable masks/ gloves that you have used with you to help minimize the risk to those who will be cleaning and dis-infecting the church after the service
please use hand sanitizing stations provided throughout the church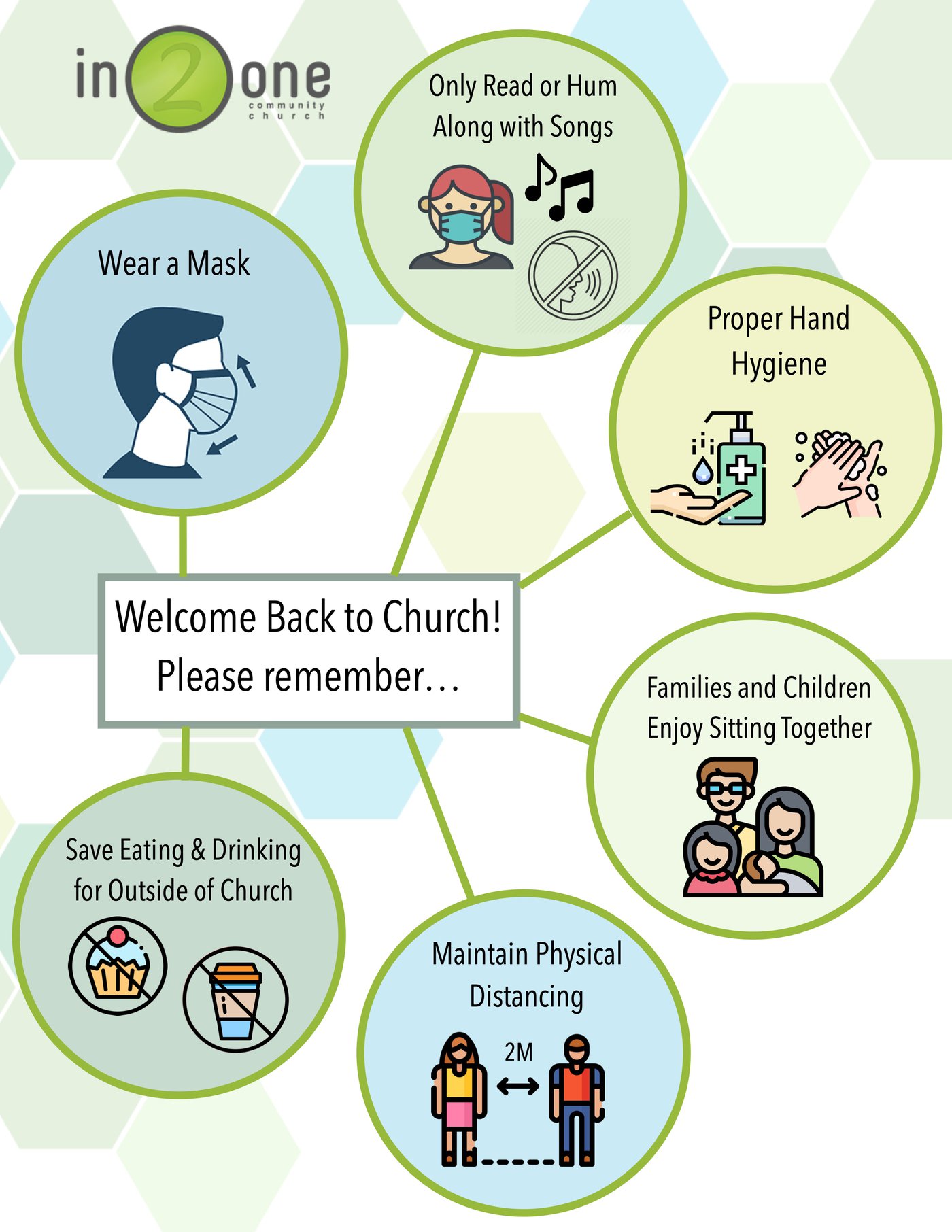 In church gathering F.A.Q (Frequently Asked Questions)
1. What is Contact tracing and why do you need to collect Contact tracing information from me?
According the World Health organization,
Contact tracing is the process of identifying, assessing, and managing people who have been exposed to a disease to prevent onward transmission. When systematically applied, contact tracing will break the chains of transmission of COVID-19 and is an essential public health tool for controlling the virus.
Contact tracing for COVID-19 requires identifying people who may have been exposed to COVID-19 and following them up daily for 14 days from the last point of exposure.
2. Do I have to wear a mask to attend church?
Yes, in York Region starting on July 17, 2020, masks or face coverings are mandatory in all indoor public spaces. We encourage you to bring your own, but if you don't have one you can purchase one and the proceeds will go to Project Accessibility or you will be provided with a disposable mask.
3. Do I need to wear gloves?
Gloves are not required. Thorough hand washing before coming to church with anti-bacterial soap and using hand sanitizer before entering the building are enough.
4. What does it mean that I have to pre-register and how do I do that?
For the time being with restrictions from the government strictly limiting how many people are allowed to be in our building, we need to have a sense of who will be attending in-person events at the church building. We are asking that you pre-register for any event you plan to attend at the church so we can get a sense of whether or not we are nearing capacity. You can find the pre-registration form by clicking on the link button at the top of this page.
5. How long will this last?
At the moment, it is difficult to know. We are currently following the updates given by the Federal and Provincial governments as each stage of re-opening continues, and will keep you informed as things progress and change for our church and community.
6. Can I just continue attending church online?
Yes. Church online will continue every Sunday at 10:00 am, even once we start gathering for church in our building. The service will also repeat on Wednesday evening at 7:00pm in case you are not able to watch on Sunday.
You can continue to access church online through our Youtube channel or our website. CLICK HERE FOR CHURCH ONLINE
Be informed not afraid.
Here are some links to get more information: