Burnett Update 010720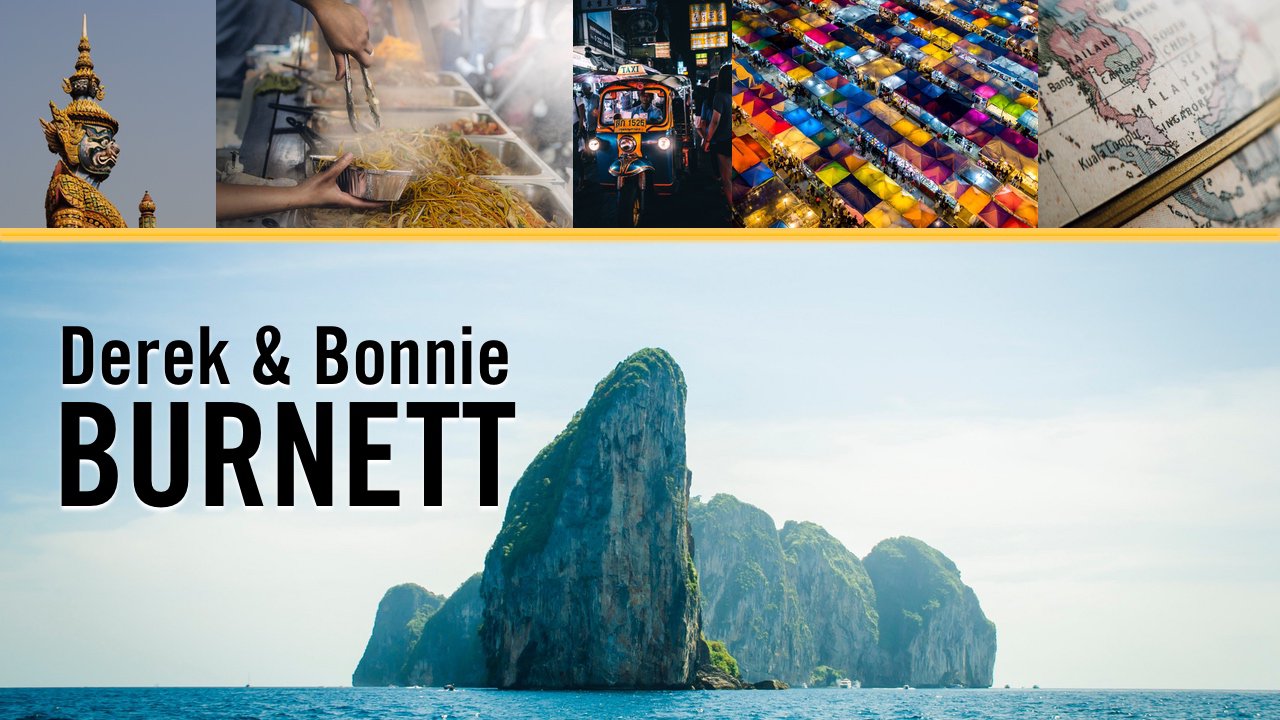 Happy New year!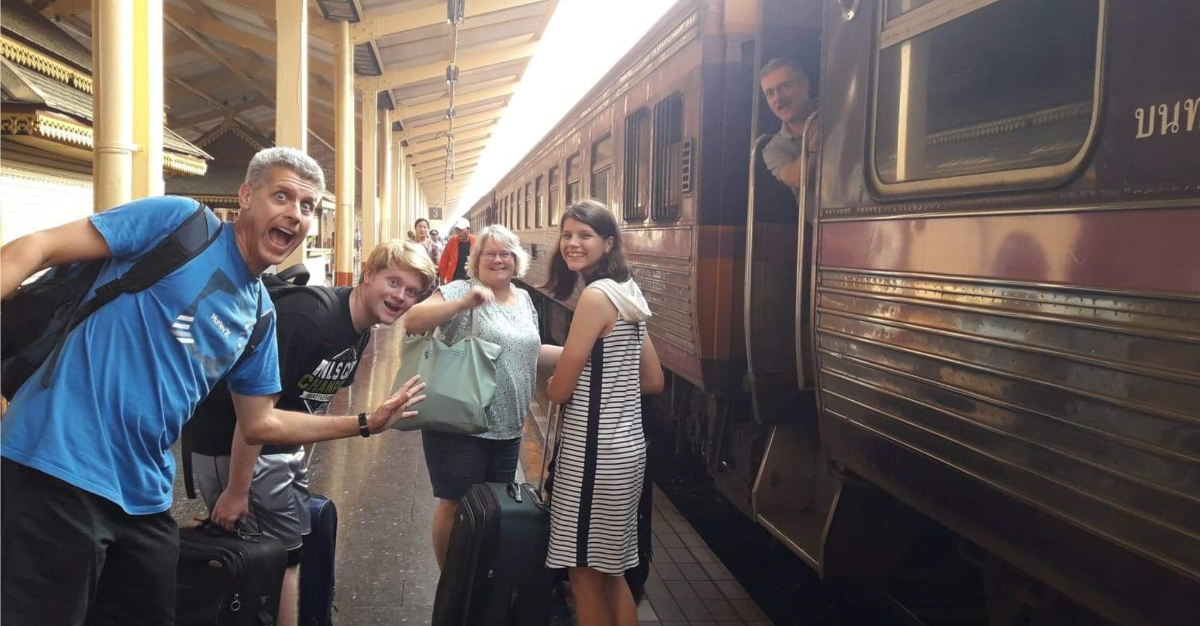 We celebrated by taking Alex (second from the left) on his last train trip to Bangkok before he graduates. The 2nd class train in Thailand isn't everyone's cup of tea, but it holds a lot of great memories for us and we loved making new ones with our friends.
Now we are back for the last 10 weeks of this school year, and are making final preparations for the Holy Spirit Encounter seminar Feb 27-28. The staff have decided to cancel class and have the entire student body participate, and the Lord seems to be bringing Pastor Greg Clark from Beaverlodge, AB, and his team to lead us. Would you please pray that He would guide us through the details of having them come. We would like to share them with the team in Phuket as well. Pray for God's timing and provision and wisdom. Above all, pray that Jesus would prepare our hearts and send revival!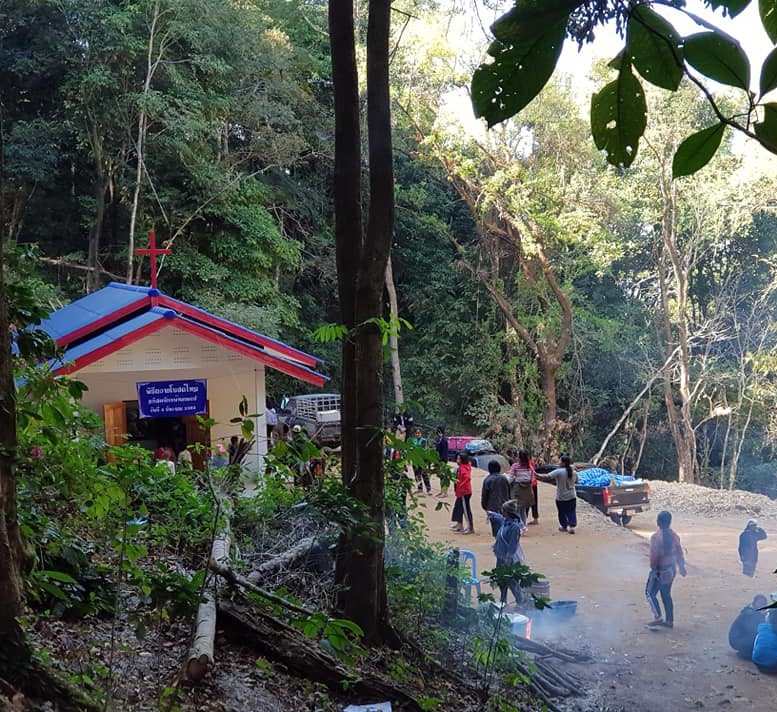 Praise God for His Spirit on Thailand over Christmas time! The First church in Khon Kaen saw 30 people accept Christ. The student team to the North reported that one pastor, faithfully serving in a church of just four believers, had traveled to every village in the area inviting people to the Christmas service, and when the team showed up, the church was packed out! Many of them probably heard the good news of Jesus for the first time.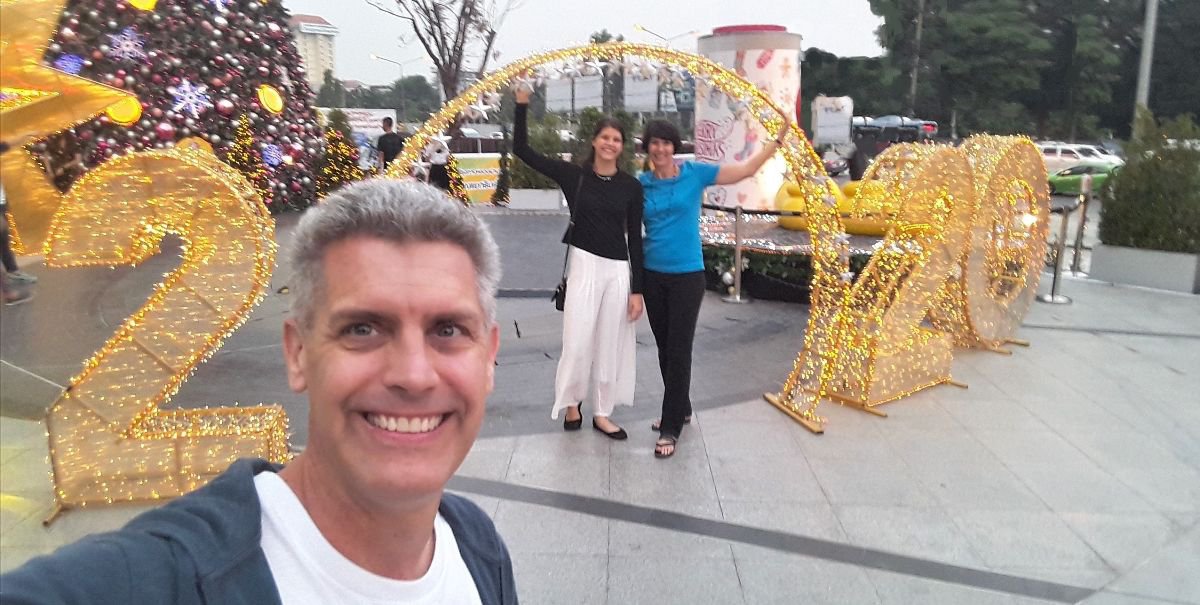 Please Pray
Praise the Lord with us! And pray that the new believers will grow strong in their faith and for the ones who have just heard, that the Word of God planted in them will bear eternal fruit.
Derek is on his final push to finish his thesis, which is due Feb.1. The rough drafts of 4 of 5 chapters are finished, but he says he can't see the light at the end just yet. Please continue to pray for wisdom as he writes, and that he will not have to make many revisions so that he may complete the course in time to graduate this May.
Concluding remarks
Here we are at the beginning of another year and another decade. May this be the year that everyone is gathered in to the Kingdom and Jesus returns for us.
love from Khon Kaen,
bonnie for derek, carlin, jesse and jemma