Facility Information
A variety of multi-use spaces are available at our building for personal and/or community events. See chart below for available spaces and included items.
All inquiries will be reviewed and must be approved by In2one Community Church's Steering Committee prior to confirmation of events/rentals. Prices are available upon request. Benevolent discounts may be applicable for uses that support our purposes as a church.
*Note: We are beginning renovations Sept., 2019 which will run through to Jan. 2020 and may limit building availability during that time. As of Jan. 2020 our building will be fully accessible and will include lift access to all floors, accessible entries and exits, and accessible washrooms.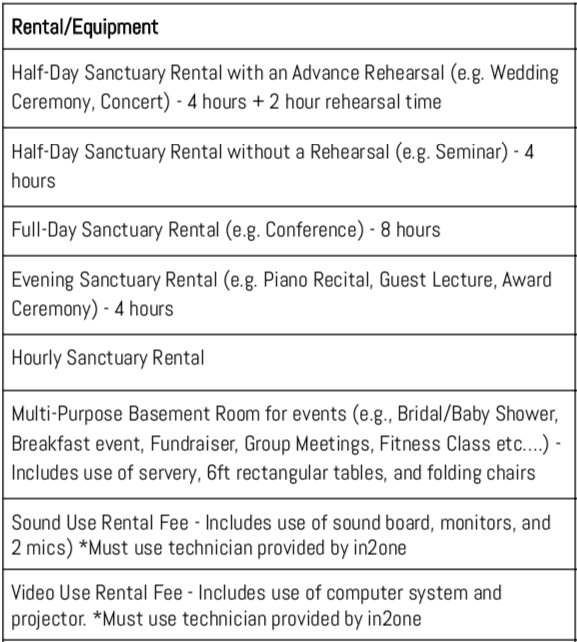 For rental inquiries please click to fill out the form below or email us at [email protected] for more information.