Who we are
Here's the deal, in2one Community Church cares about one thing more than anything else, Jesus Christ. In2one is a family of individuals that have found hope in Jesus, and simply want as many people as possible to experience that exact same freedom.
We are a family that's part of a family of churches. Our family of churches is called The Christian and Missionary Alliance, now referred to as The Alliance.
The name: in2one and the inspiration
The verse
Snuggled right in the heart of Jesus pouring out his heart to his Father.
... 23 I in them, and you in me, that they may be perfected in2one; that the world may know that you sent me, and loved them, even as you loved me.
-John 17:23 (WEB)-
The song
A song that I have heard a thousand times.
Ever had one of those moments when it all just aligns?
That's what happened.
Driving one day I heard this and it all clicked. It wrecked me and revealed the longing in my heart. "Jesus, we need you to bring us together, ... please."
-Pastor Graham Clinton-
... I believe in the Kingdom come,
then all the colours will bleed in2one...
-Bono/U2
from "Still Haven't Found What I'm Looking For"-
But I don't just want to wait until heaven. I want to bring the Kingdom of God to earth right now. That's where I want to live. Let's bring it to life.
Where we come from
in2one Commuity Church was started in 2011 by a couple of families and we met in homes in Markham and Stouffville. Back then, these families imagined a church that was truly welcoming to everyone - where everyone had a seat at the table regardless of personal history, family background, ethnicity, or gender. In2one hosted its first gathering in our rental location, 19 On The Park in April 2012.
Our current location at 6273 Main Street Stouffville was gifted to us in just another in a series of God's miracles of provision. He opens the door and we seek to be obedient and walk through.
The Road Trip
On this ROAD TRIP, in earnest pursuit of Christ, we are being brought together in2one. We have hope and freedom in the love of Christ.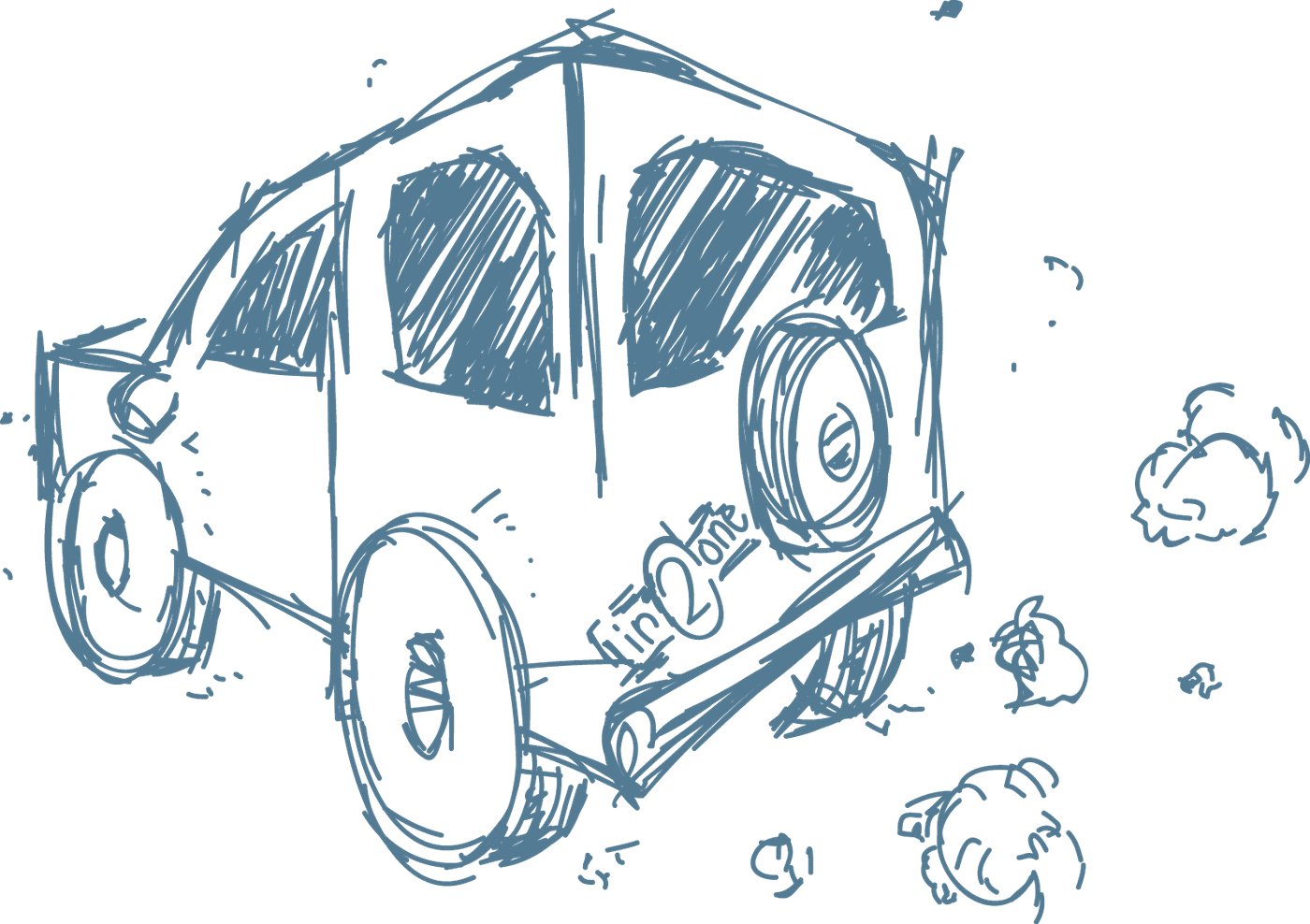 Where we're headed
What's the bottom line? More than ever, In2one Community Church is committed to fostering a family built around hope and coming together. In2one is #ForStouffville. In2one is for healthy relationships and family. In2one is for partnering together and with God both locally and internationally. In2one will continue to focus on Jesus. We are Christ-centred, Spirit-empowered and Mission- focused. The mission is for everyone, everywhere, all the time.
We believe that we have been called to overcome, bear up under and come through whatever life throws our way. We look each other in the eyes and remind ourselves: Don't Give Up.
What this means for you
What does this mean for you? Most importantly, you're always welcome at In2one Community Church. We're saving a seat for you. Wherever you're at in your faith journey, you'll always be accepted as part of the In2one family.
Beyond that, if you're ready to plan your first visit, click below on the "Plan A Visit" box. If you want to learn more about our beliefs as a church, check below. Or if you'd simply like to get in touch with a person on our lead team directly, click the button below.