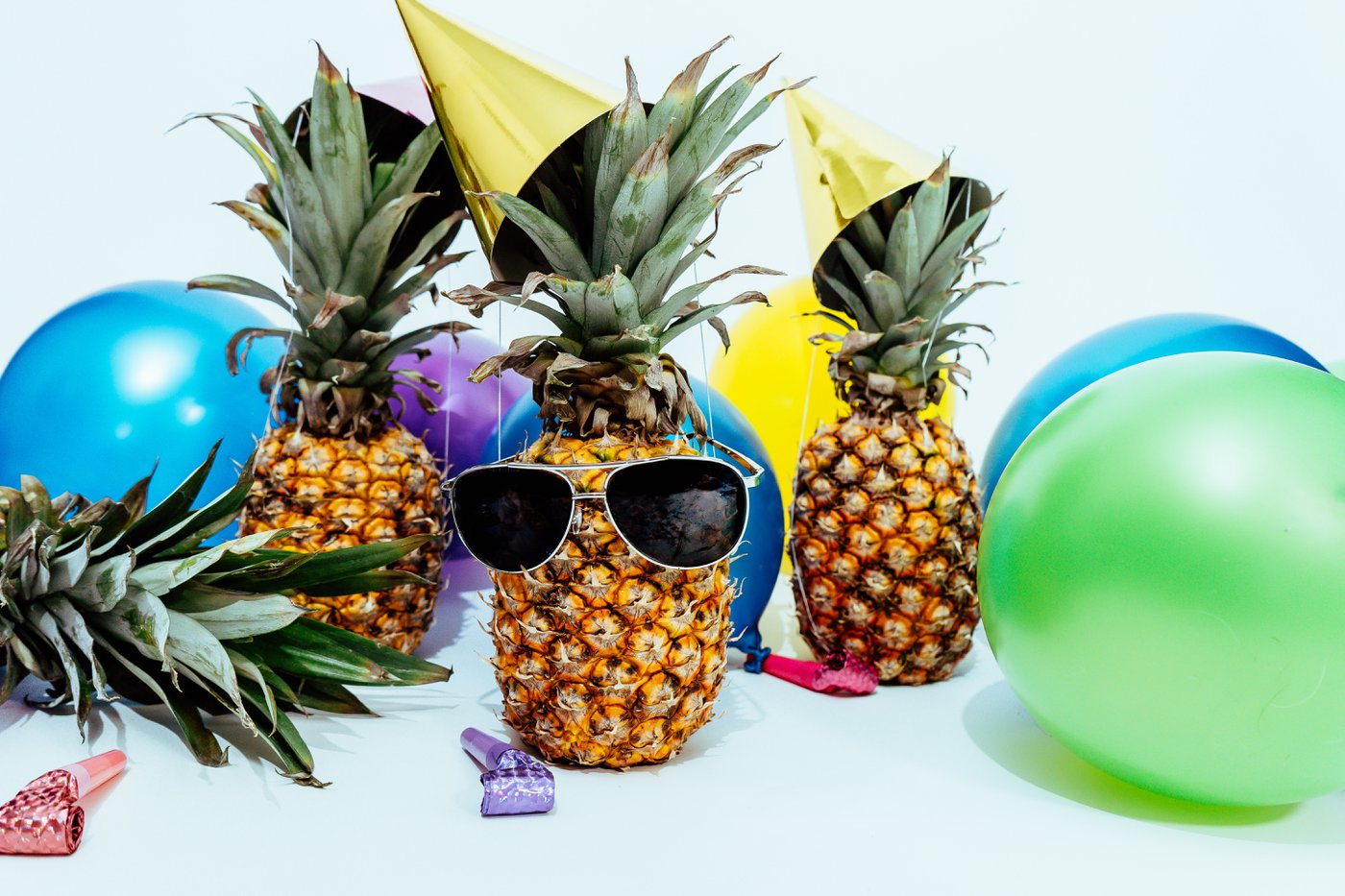 We have been so blessed over the last 10 years with incredible stories of provision, and how God is moving and shaping us a church. It has truly been an amazing 10 years!! So, we want to stop, take time to reminisce, and joyfully celebrate how far we've come as a church family.
And dream and plan together how we might partner with God in what He is doing in the future.
10th Anniversary Challenges
As part of celebrating the last 10 years of God's faithfulness and blessing and what He has done at in2one church, we want to take time to pause and reflect on where we came from, where we are now and also where we are going.
We know that God has big plans for our community and town, and our church and we want to hope, dream, plan and prepare for the future!
We are on this Road trip in pursuit of Jesus together, and over the next 10 months, as a church family we are going to challenge ourselves to take Next Steps in our faith journey by participating in the 10th Anniversary Challenges!
It doesn't matter where you are in your faith journey, we want to push ourselves from where ever we are to take a new step, a next step in earnest pursuit of Jesus.
We encourage everyone to pray over the challenge list and ask God to lead you in what challenge(s) to take on over the next 10 months.
Challenge focus for the month of September : Learn New Names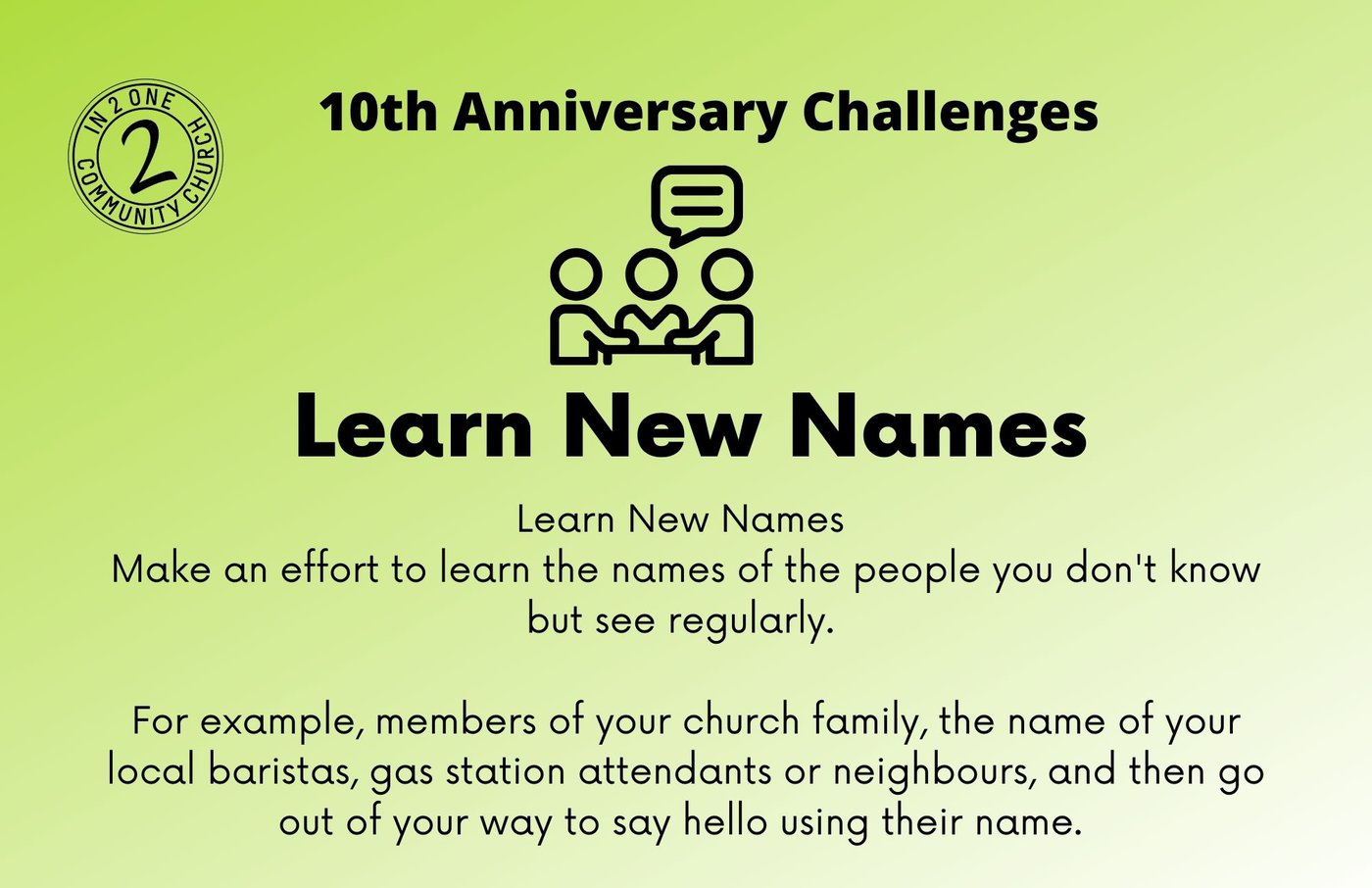 Upcoming Challenge for the month of October : Acts of Kindness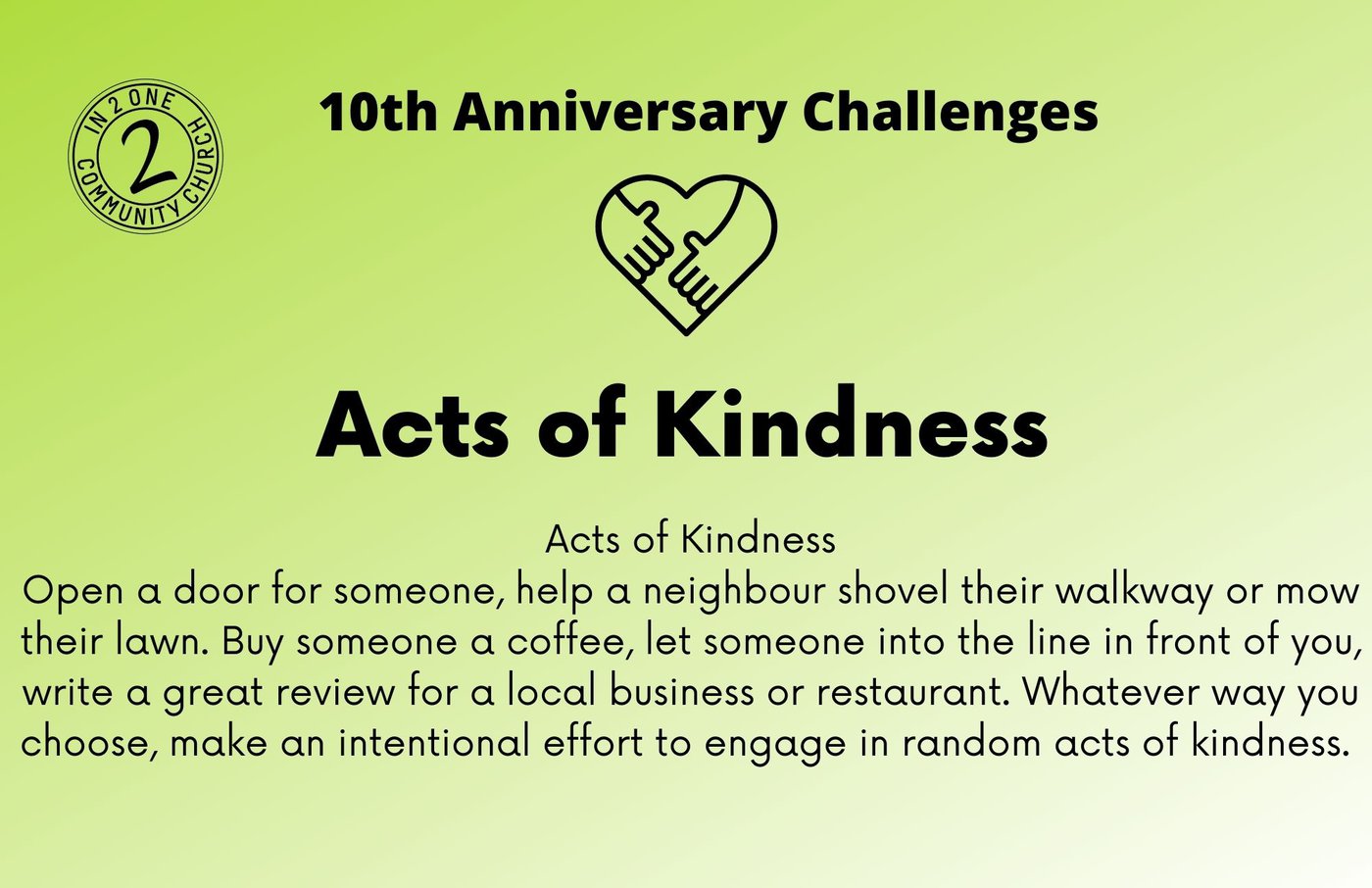 For the month of October, we will have the amazing opportunity to parter with one of our sister churches, Toronto Alliance Church in the outreach ministry they have in the down town Toronto area.
Our focus as a church is to spread the love of Jesus to our community and we can do that in practical ways!
One of those opportunities will be through a practical "mission" we are calling Operation: Helping Hands. Operating Helping Hands will start with collection drive for donation items. We'll also partner with TAC to make brown bagged lunches that will be distributed to many in need in the down town area.
Listed below are the items that our church will be collecting for Toronto Alliance Church or (T.A.C.)
Before we start on this new mission we ask you take a moment to pray and ask God to guide your heart in how you can participate with us a church as we continue to break down barriers, open doors and continue to be on mission in the name of Jesus.